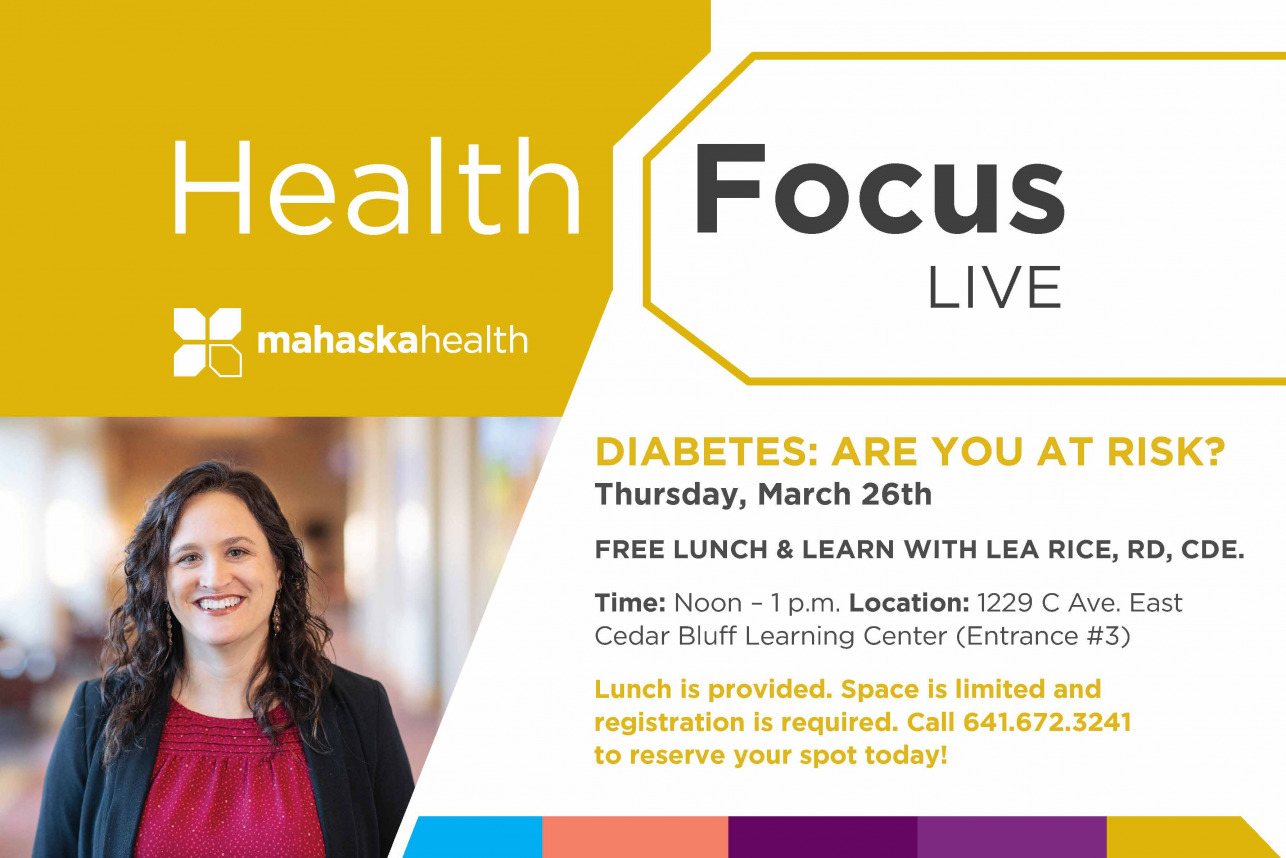 Diabetes: Are you at Risk?
with Lea Rice, RD, CDE
More than 100 million U.S. adults are living with diabetes or prediabetes. Do you know the diabetes risk factors?
Registered Dietitian and Certified Diabetes Educator Lea Rice discuss risk factors and lifestyle changes that can be used to treat or prevent diabetes.
Date: Thursday, March 26th
Time: Noon – 1 p.m.
Location: Cedar Bluff Learning Center on the Mahaska Health Campus (Best Accessed through Door #3)