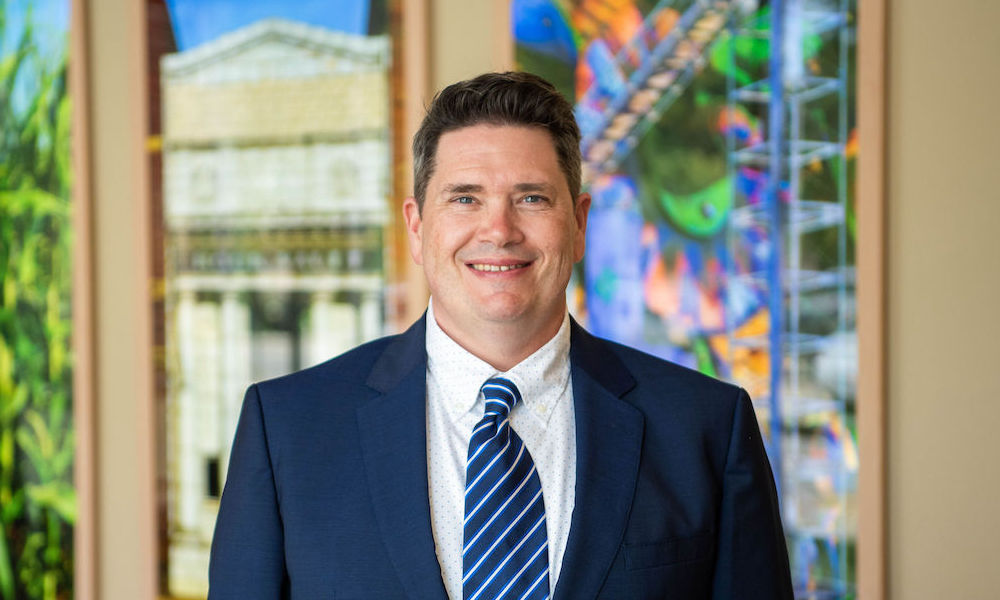 Dr. Eric Wood – Family Practice & OB Physician will be serving the Oskaloosa community with his passion for treating rural Iowans with quality care, close to home! Eric is an Oklahoma native and was born and raised in a rural community, so Mahaska Health gives him that comfort of home! Eric chose to become a physician to be able to help not only his family, but members of his community, as a prior Elementary School Principal he enjoys taking care of families. Dr. Wood has been building his passion for serving rural Iowa communities for 3 years. He is excited to bring expert care close to home, to the Mahaska Health Community! Dr. Wood believes that effective listening and communication is key to providing personal primary care, obstetrics and continuing medical education to individuals and families.
His professional interests and clinical expertise lie in the areas of women's health, rural family medicine, adolescent health and sports medicine.
When Dr. Wood isn't in the office, he enjoys hanging out with his family whether its road tripping, hitting the bike trails, getting a sweet treat at Smokey Row or traveling West to explore the wide-open spaces that National Parks have to offer! With an easy-going demeanor, Dr. Wood enjoys building relationships that last a lifetime.
To schedule an appointment with Dr. Eric Wood, please call Mahaska Health at 641.672.3360.
Specialties
Family Practice & Obstetrics & Women's Health
Rural Family Medicine
Adolescent Health
Sports Medicine
Board Status
American Academy of Family Physicians
Education
Southwestern Oklahoma State University, Weatherford, OK
University of Central Oklahoma, Edmond, OK
Medical School
Des Moines University, Des Moines, IA
Residency
Broadlawns Medical Center, Des Moines, IA
Location
Family Practice & Obstetrics, Mahaska Health, Oskaloosa, IA