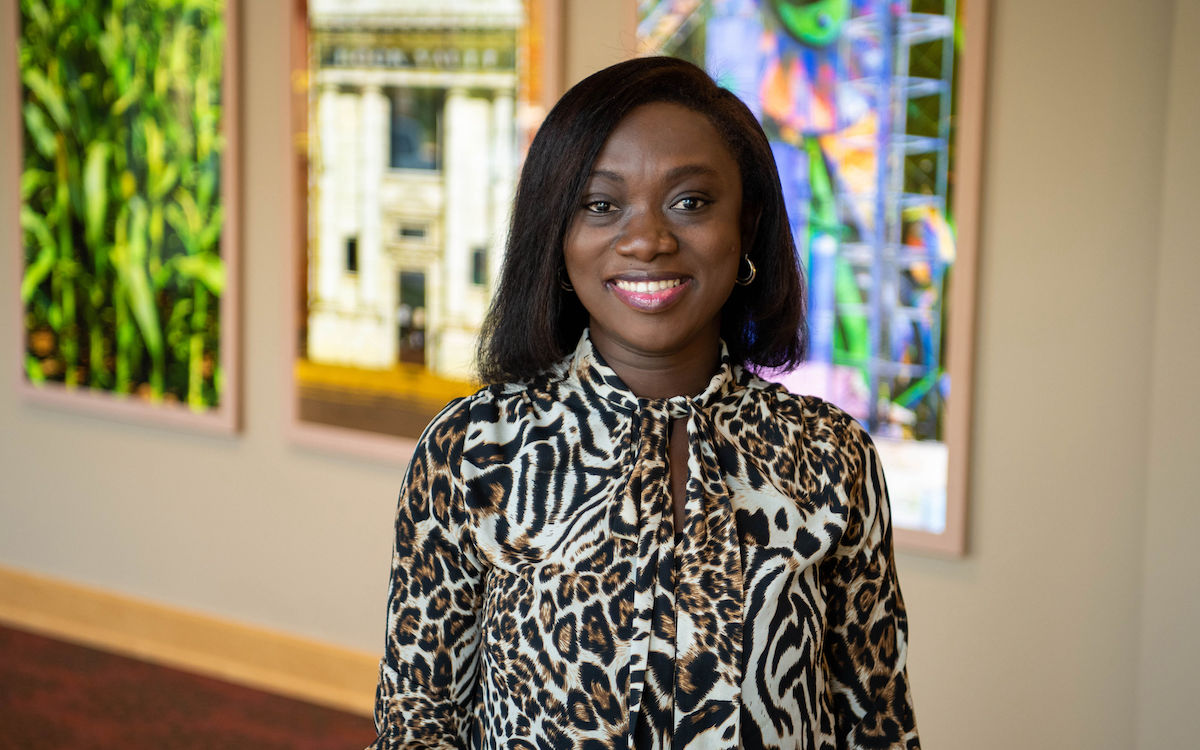 Dr. Mary Sarpong – Hospitalist – Inpatient Physician. Dr. Sarpong completed her residency at Piedmont Athens Regional Medical Center, and serves as a Hospitalist on our Inpatient Department. Her professional interests and clinical expertise lie in taking care of acute cases and stabilizing patients. Dr. Sarpong truly has a heart for people and that has driven her to experience many amazing moments with patients because she focuses on helping others regardless of the circumstance. She provides the best quality of care for every patient as if they were family. She works with patients in the Mahaska Health Inpatient Department to coordinate care with nurses and referring physicians.
My decision to become a doctor was driven by values instilled by my family and faith, to be part of a profession that is focused on helping others, regardless of the circumstance.
When Dr. Sarpong is not in the hospital, she loves spending time with family and friends, hiking and Zumba dancing.
Favorite professional quote: "First do no Harm…primum non nocere."
Specialties
Hospitalist – Inpatient Care
Board Status
American Board of Internal Medicine Certified in Internal Medicine
Education
University of Ghana Medical School, Bachelor or Sciences, Accra, Ghana
Medical School
University of Ghana Medical School, Bachelor of Medicine & Bachelor of Surgery, Accra, Ghana
Residency
Piedmont Athens Regional Medical Center, Internal Medicine Residency, Athens, GA
Location
Hospitalist – Inpatient Care, Mahaska Health, Oskaloosa, IA