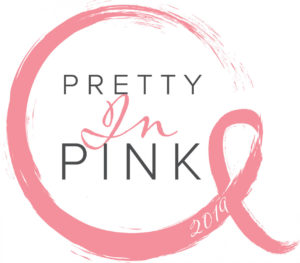 Every two minutes, one case of breast cancer is diagnosed in the United States. The Mahaska Health team will be hosting two events throughout October in honor of Breast Cancer Awareness Month, with a Breast Cancer Awareness Walk on Friday, October 11th and Free Women's Health Night on Tuesday, October 15th.  All funds raised from the Breast Health Awareness Walk will be used to provide mammograms and health screenings to women in the area with a financial need.
"Early detection is key. When detected early, an affected woman has a 98% survival rate. Having the funds and access are incredibly important because no woman should have to go without a life-saving mammogram or other diagnostic test simply because they cannot afford it," shared Julie Hartke, Director of Radiology at Mahaska Health.
The 2019 Breast Cancer Awareness Walk will take place Friday, October 11th from Noon – 1 p.m., beginning on the Oskaloosa Bandstand. Community members are encouraged to participate in this brisk walk around the Oskaloosa Square that has become an annual tradition.  Registration is $25 and includes a long-sleeved, soft spun T-shirt featuring this year's theme: Pretty in Pink. Please register by Wednesday, October 2nd to guarantee a T-Shirt.
Additionally, Women's Health Night is a great chance to grab your girlfriends and enjoy an evening of fun and fellowship. This is a free event taking place Tuesday, October 15th from 5:45 p.m. – 8:00 p.m. at Gateway Church of the Nazarene in Oskaloosa. The evening will begin with an education fair, where Mahaska Health and other community partners will be present to provide resources and share information regarding a wide variety of health topics – from massage therapy to heart health.  Following the education fair will be heavy appetizers and a provider panel where Mahaska Health care team members from radiology, surgical services, pain management, allergy/immunology/pulmonology and primary care will be eager to answer questions and share their insights based on their specific area of expertise. The night will end with some great giveaways – with a few giveaways specifically designated for survivors.
Registration for both events is required in order to attend. There are a variety of ways to register, including: visiting mahaskahealth.org and clicking on 'Register for October Women's Health Events' , calling Brand and Communications Director Grace Sereg at 641-672-3240, or signing up with a paper registration on the Mahaska Health Campus at Entrances #1 and #4.
Questions? Contact Grace Sereg by phone at 641-672-3240 or email at gsereg@mahaskahealth.org