Classes at Mahaska Health
Mahaska Health offers Healthcare Provider level life support classes to the public.
Pre-registration is required for each class. Includes course material and Certification Card. Pay via cash or check payable to Mahaska Health Partnership. Please bring payment to class. Books are not included in the cost. Books can be loaned out to participants, and are to be returned to Mahaska Health.
You may pre-register by contacting the Mahaska Health Education Coordinator at 641.672.3162 or by registering here.
Current Healthcare Training Courses
Don't see a class you're interested in? Call us to see if Mahaska Health can help you locate a service nearby.
Class Location: Unless noted otherwise, all courses take place on the Mahaska Health campus, at the Cedar Bluff Learning Center. Enter Door #3 and the meeting room will be to your left.
Complete the form to sign up for a course.
We will respond to you as quickly as possible.
Alzheimer's Support Group
The Alzheimer's Support Group is organized by members of the community for anyone whose life has been affected by a loved one with Alzheimer's. The group meets on the 2nd Thursday of every month at 7:00 pm in the Private Dining Room.
Meetings are held at Homestead Assisted Living & Memory Care
2102 S Market St
Oskaloosa, IA 52577
641-450-1904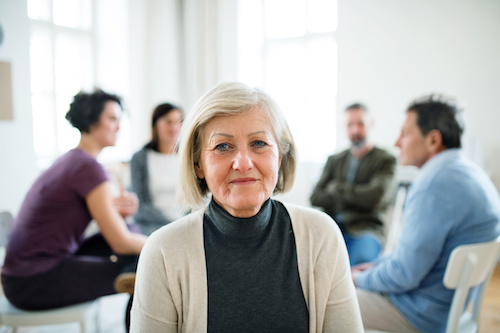 Medical Nutrition Therapy
Our Registered Dietitian is available to provide inpatient and outpatient nutritional education and works closely with you to develop a personalized eating plan specific to your unique goals and needs. We counsel people of all ages on nutrition as well as those affected by certain conditions such as obesity, thyroid issues, diabetes and more.
Individual Nutrition Education and Follow Up
Type I and Type II diabetes

Pre Diabetes

Gestational Diabetes

Chronic Renal Disease

Cardiac Conditions

Obesity

Failure to Thrive / Underweight

Celiac Disease

Food Allergies

Pre Weight Loss Surgery

Education (Gastric Bypass or Lap band)
Fees and Payment Options
Fees for Diabetes Education or counseling by a Registered Dietitian may be covered by insurance and may also require a referral from your primary care provider. Our dietitian can assist you in obtaining this referral. Medicare, Medicaid, private insurance and private pay are all accepted.
Registered Dietitian Lea Rice's office is best accessed by entering through entrance #4.
641.672.3303