Monday – Friday 8:00 AM – 5:00 PM
Mahaska Health Pain Management Clinic offers patients a personal approach to pain. If you suffer from acute, chronic, widespread, or even work-related pain, our team can help. We work with patients to develop a treatment plan based on real results of how your condition improves and changes. Our pain medicine and pain management team will evaluate your condition and provide a customized pain management plan to help enhance your quality of life and get you back to what you love. We will also work with your healthcare provider and any other specialists you are currently seeing to ensure a seamless continuum of care.
Meet the Mahaska Health Pain Management Specialist Team
The newly renovated pain clinic offers state-of-the-art equipment, comfortable treatment rooms, and a highly skilled care team committed to providing personalized and effective pain management strategies. Understanding the profound impact chronic pain can have on one's quality of life, Mahaska Health has invested in creating a space that prioritizes patient comfort and promotes a healing environment. Equipped with the latest technology and equipment, our pain clinic ensures accurate diagnoses and targeted treatments.
Our team of experienced pain management specialists is dedicated to helping patients find relief from their pain and enhance their overall well-being. We offer a comprehensive range of treatments, including medications, physical therapy, injections, and alternative therapies, enabling us to customize our approach to meet the unique needs of each patient.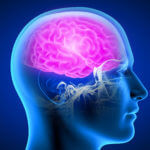 Do you suffer from severe headaches?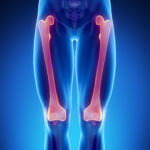 Do you suffer from joint pain?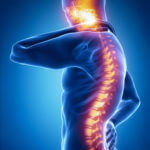 Do you experience a less active lifestyle due to neck or back pain?
Patients can Turn to Pain Management When:
Pain is persistent
Pain is affecting patients' ability to function
Pain is affecting patients' lives
Majority of Our Cases Involve:
Chronic back pain
Chronic neck pain
Musculoskeletal pain
Pain following surgeries and other procedures
Why Choose Us?
We invite you to consider the advantages that set Mahaska Health Pain Management apart from other options in the region.
Expertise in Pain Management
Proven Pain Management Therapies
Chronic Pain Specialist who has personally experienced the benefit of quality pain management care
Epidurals – Cervical, Thoracic and Lumbar
Facet Blocks – Cervical and Lumbar
Headache botox
Plexus Blocks and Neurolysis for Cancer Pain
Radiofrequency Ablations
Sacroiliac Joint Injections
Small to Large Joint Injections
Stellate Ganglion
Tedons, Ligaments, and Muscle Injections
Nerve Blocks

Abdominal
Genicular
Greater Occipital
Ilioinguinal
Intercostal
Peripheral
Pudendal
Sympathetic
Location
Pain Management is best accessed through entrance #3.