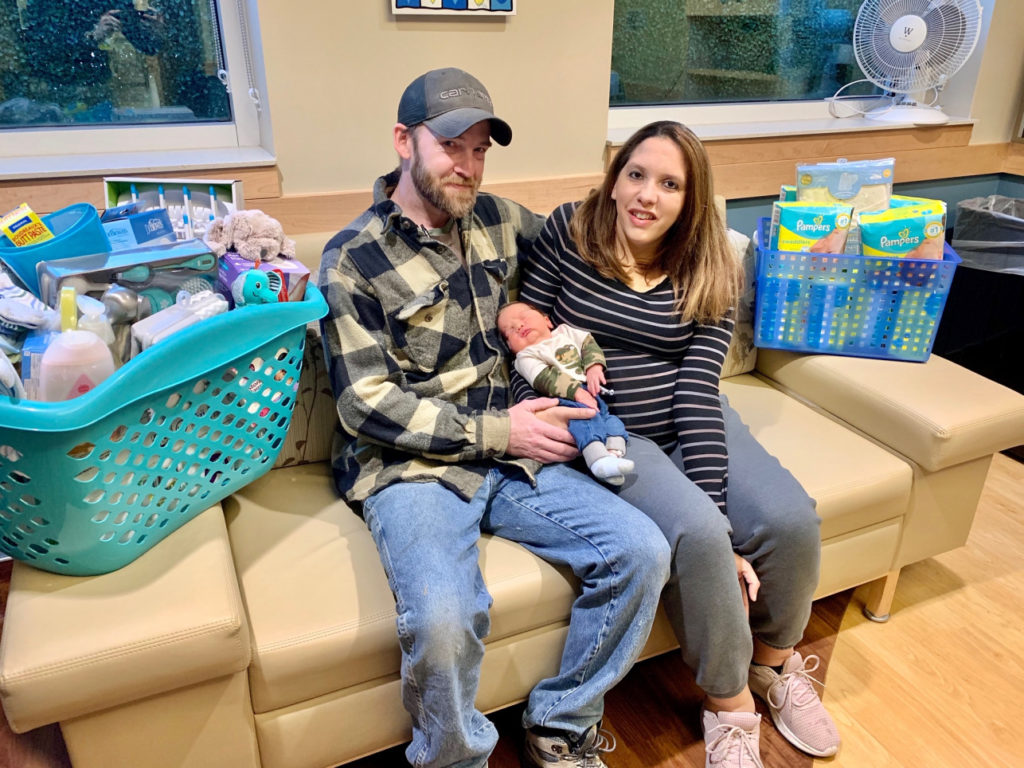 Silas Lee McCartney was born at 9:12 PM on January 2nd, making him Mahaska Health's first baby of the new year.
Silas weighed 8 pounds, 3 ounces and was 19.5 inches long upon his birth. His parents are David and Candace McCartney of Rose Hill. Silas was delivered by Dr. Angela Godejohn and Dr. Tim Breon on Thursday, January 2nd.  The McCartney family was scheduled to deliver at Pella Regional Health Center, but when Candace went into labor unexpectedly, they had to adjust their plans.
"Due to the circumstances, we needed immediate care. It was a scary ordeal," shared Candace.  "The operation team was here so fast; it was almost like they knew we were coming."  The happy family said, "Dr. Breon was the surgeon and made us feel calm and comfortable. We were so impressed with the staff, physicians and facilities at Mahaska Health that we will continue our care here in the future."
The Birthing Center staff at Mahaska Health look forward to another year of helping families grow. "We have a great team of physicians and nurses ready to offer families personalized care," said Birthing Center Director Andrea Hagist.  "With our peaceful, private rooms and our variety of pain management solutions, mothers have all the amenities they need to have a successful delivery. We look forward to serving more families like the McCartney family."
As the first baby of the year, Silas received gifts from Mahaska Health and Whispering Tree Gifts, the gift shop located just inside Entrance #4 on the Mahaska Health Campus. The Mahaska Health staff wish Silas and his family all the best in the years to come.