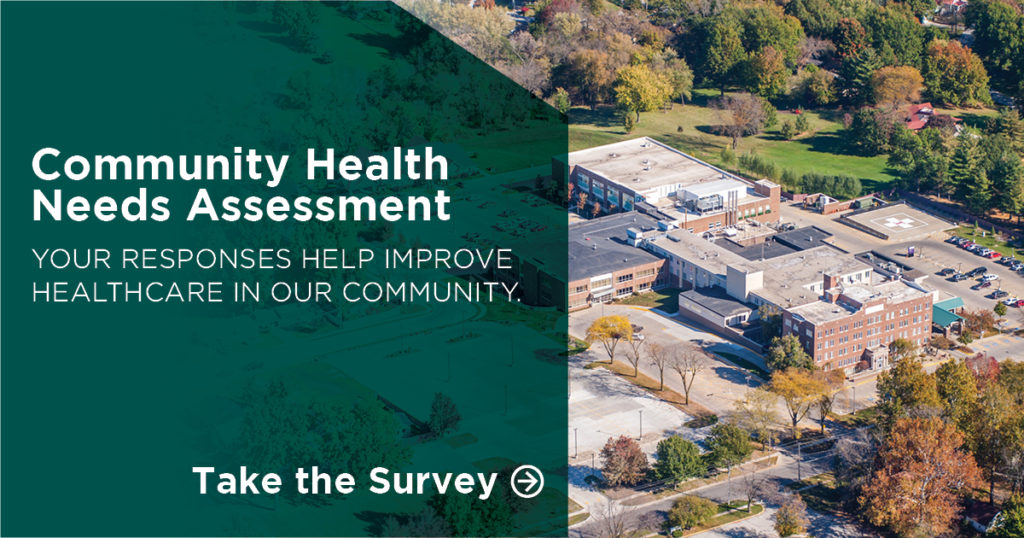 Mahaska Health is asking area residents, businesses, and organizations for their participation in a 2020 Community Health Needs Assessment (CHNA) feedback survey.
The goal of the assessment is to gain a comprehensive understanding of the community's health needs and perceptions and highlight the progress that was made since the last CHNA report in 2017. The results of the survey will also help inform local service agencies and policy makers as they work to provide services for the community.
The short, anonymous survey is available online and can be found at: https://www.surveymonkey.com/r/MahaskaHealth_CHNA2020 The survey link will also be available to the public on the Mahaska Health website at www.mahaskahealth.org. All area community residents and business leaders are encouraged to participate in the survey by Friday, February 21st. Thank you in advance for your participation.
Mahaska Health CEO, Kevin DeRonde encourages all community residents and leaders to complete the survey. "Your responses to the survey are vital in determining the direction of healthcare services in Mahaska County. We hope to see our community stakeholders provide input and feedback to help us further develop local healthcare services and improve access to care and services locally."
VVV Consultants LLC, an independent research firm from Olathe, KS, has been retained to conduct this countywide research. All responses will be confidential.
On March 5th from 5:30-7:00pm, a CHNA Town Hall meeting will be held to discuss the results of the assessment. A light dinner will be provided starting at 5:15pm. The community is encouraged to attend the meeting. Details to be announced soon.
Questions regarding CHNA activities may be directed to Mahaska Health's Public Health Coordinator Patty Malloy at (641) 672-3142.