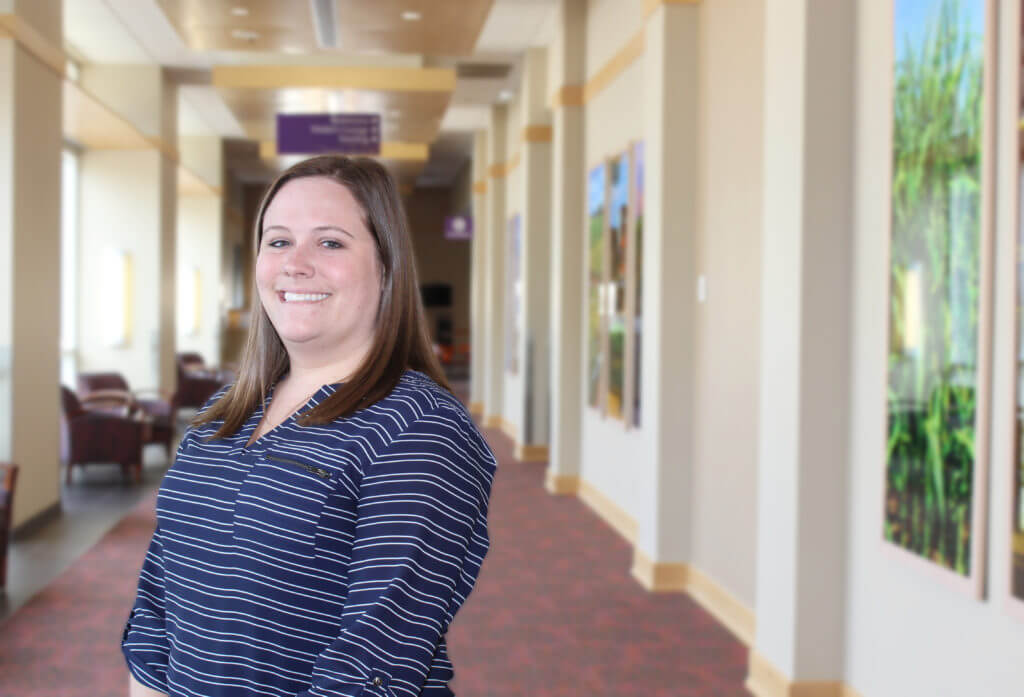 MARCH 15, 2020
Mahaska Health is pleased to welcome Kelley Dawley, DNP, ARNP to the team as a primary care provider. Kelley completed her Masters of Nursing Practice in Adult and Gerontology Primary Care from Allen College in Waterloo, IA in 2015. She went on to earn her Doctor of Nursing Practice (DNP) from Allen College in 2019. Kelley specializes in Adult and Geriatric care, and is excited to use her expertise for the benefit of her patients.
Kelley is well acquainted with the community, having completed clinical rotations at Mahaska Health during her master's studies. Kelley is excited to live in the community where her patients are. "I wanted to be close to home and develop relationships with patients in the community that I live."
"I chose to become a provider because I thoroughly enjoy helping people improve the quality of their lives," Kelley shared. Her philosophy and approach to medicine is to include patients in their healthcare decisions. "Seeing the difference a strong patient/provider relationship can make in the patient's life is incredibly rewarding," she noted. "It is so important for patients to be an active part of their healthcare team."
She takes pride in building strong rapport with her patients and engaging them in their health. "I want people to call when they have questions. Our same day appointment program makes it easy for patients to address healthcare needs as they arise, instead of waiting until their next scheduled appointment." Amy Fernandez, Director of Clinics at Mahaska Health is excited to see Dawley come onboard, "Kelley has a lot of energy and is a great addition to our healthcare team. Her specialized experience and passion for Adult and Geriatric care is a fantastic long-term benefit for our community."
Kelley grew up in Minnesota and now lives locally with her family and pets. In her free time, Kelley enjoys spending time with her family and friends. Her idea of a relaxing getaway is to spend it on a quiet lake with a coffee in-hand.
Kelley is looking forward to accepting new patients and would enjoy getting to know you and your family. Kelley can work with patients ages 13 and over. To make an appointment, please call Mahaska Health today at 641.672.3360.