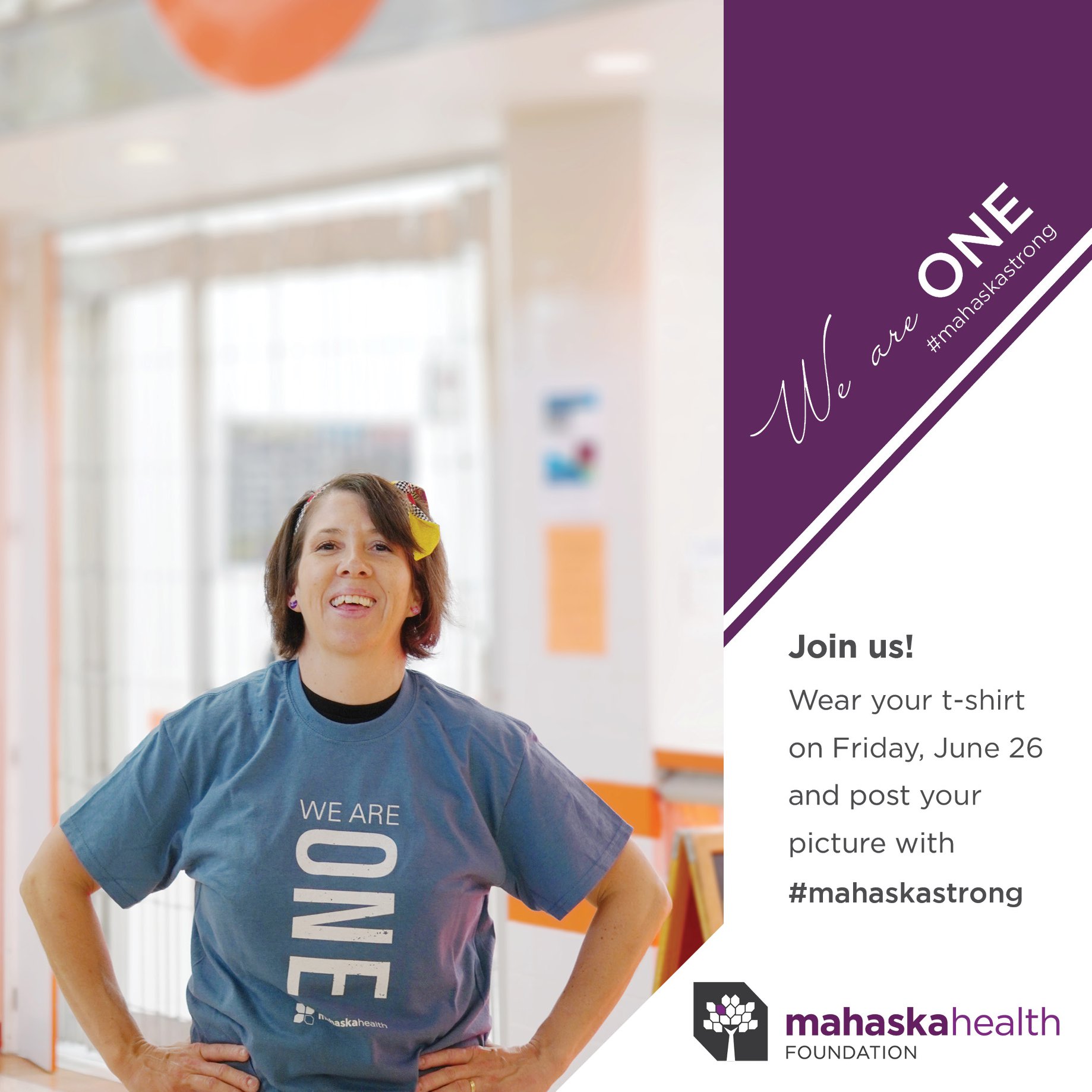 Additional orders will be accepted through July 5th.
Join the Mahaska Health Foundation in raising money to support the health of our community. T-shirt proceeds will be used to support the greatest needs of the hospital during this current public health climate.
Join us by wearing your shirt and posting your picture on Facebook with #mahaskastrong.
Still want to order a shirt? Don't miss out!