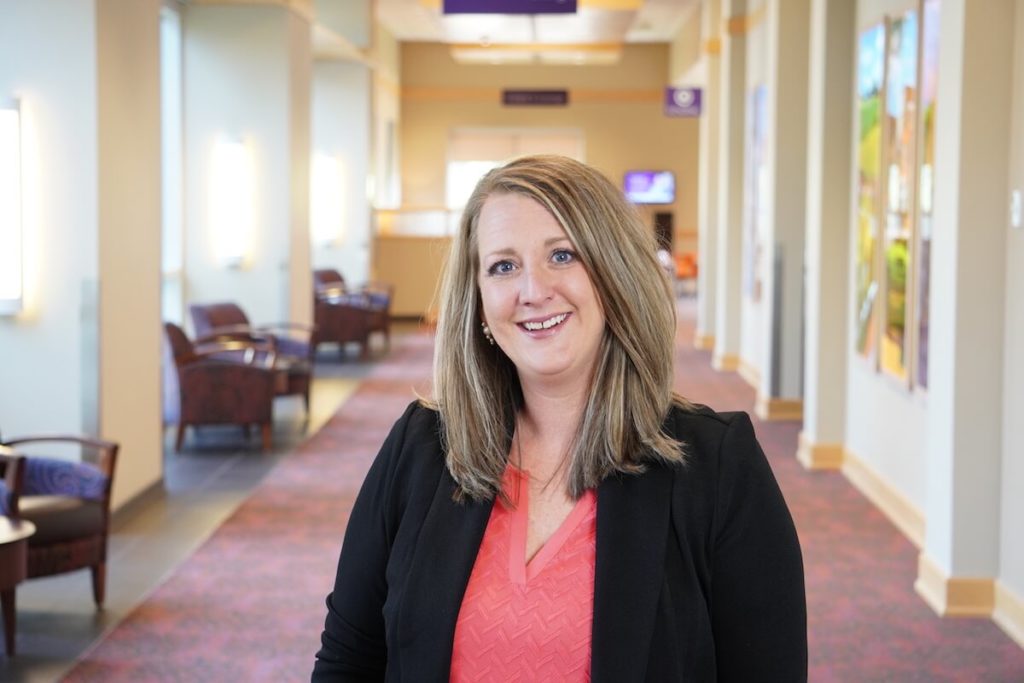 Jana Galbreath, ARNP, FNPc-DNP Joins Mahaska Health Primary Care Team
July 16th, 2020
MAHASKA COUNTY – Mahaska Health is excited to welcome Jana Galbreath, ARNP, FNPc-DNP to the Primary Care team. Jana began her career as a nurse in 2004, and since then earned her Bachelor of Science in Nursing from the University of Iowa College of Nursing in 2015, and most recently graduated with her Doctorate of Nursing Practice – Family Nurse Practitioner from the University of Iowa where she focused on promoting optimal nutrition in rural primary care. Prior to joining the Mahaska Health team, Jana worked as a Cardiac Triage Nurse at Iowa Heart Center in Des Moines where she gained valuable experience caring for patients dealing with heart-related illnesses.
Working with patients and their families is the most fulfilling part of the work Jana has done over the last 16 years as a nurse, and she is excited to continue building these relationships in her role as a Walk-In and Primary Care provider at Mahaska Health. "I love watching my patients transform," shared Galbreath. "Receiving a new diagnosis can be overwhelming. My top priority is to make sure that you are informed, supported and encouraged in this journey, and when you leave our visit feeling in control and empowered, I know I've done my job." Jana takes a patient-centered, holistic view of health using evidence-based medicine and understands the importance of focusing on preventive medicine throughout her care. "I want my patients to come as they are; I'll meet you there and we will grow together," she said.
Galbreath joined the Mahaska Health team as she enjoys the small community feel and getting to know patients while she spent time working with Primary Care Provider Tonya Johannes, DNP, ARNP-BC in 2019. "The interactions I had while working with Tonya – interactions with both patients and other providers – made me really want to join this team and this community.  I brought new ideas for nutritional programs to our providers and not only did they invest in the ideas; they embraced them. You can truly tell that they are driven to ensure Mahaska Health is the best place to receive care," said Jana.  "We are excited for Jana to bring her wealth of nursing experience to our Primary Care team and provide quality care for our patients," shared Director of Clinics, Amy Fernandez.
Outside of work, Jana enjoys spending time with her family. With three children, she stays busy as both a 'dance mom' and 'baseball mom.' She also likes to garden and take their golden retriever for walks around the neighborhood.
To find out more about Primary Care at Mahaska Health, click here.