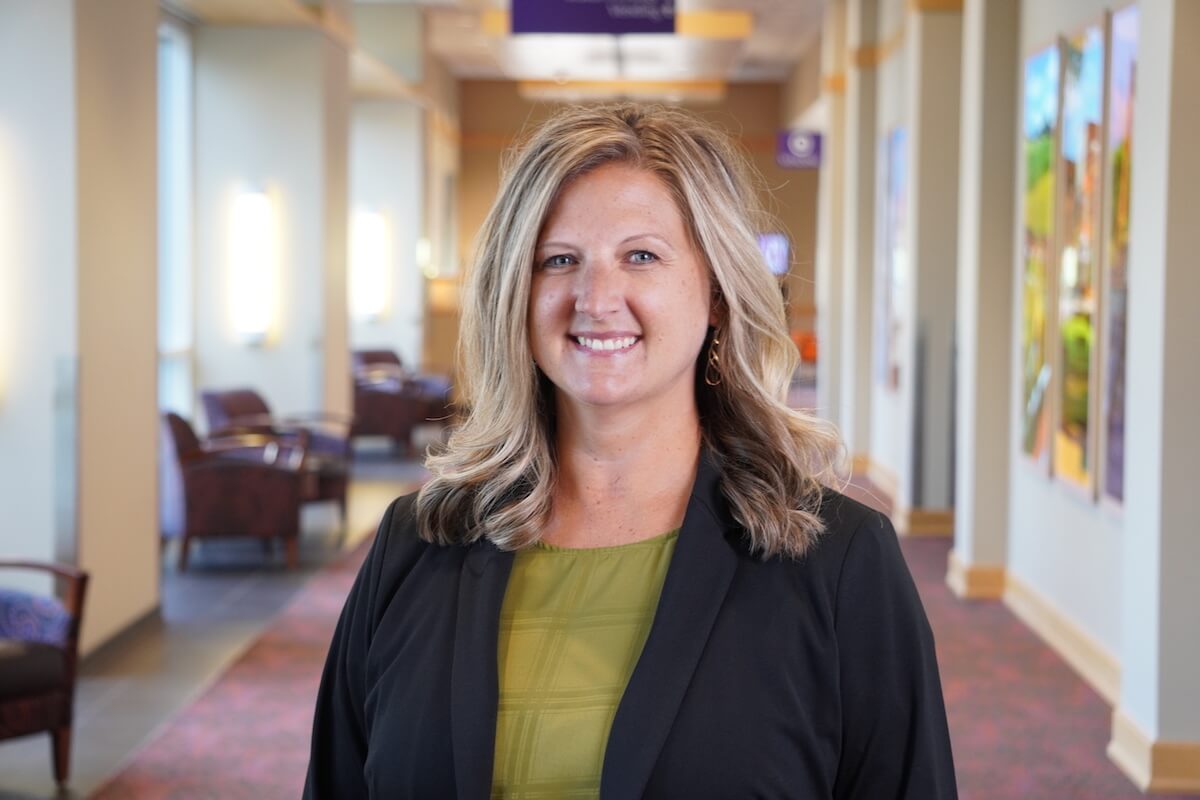 Julie Lautenbach, PA-C, MPH Joins Mahaska Health Care Team
August 28th, 2020
MAHASKA COUNTY –  Mahaska Health is excited to welcome Julie Lautenbach, PA-C, MPH back to the care team. After graduating from the Physician Assistant Program at Nova Southeastern University in Ft. Lauderdale, Florida in 2003, Julie began her career at Mahaska Health as a as a physician assistant in the orthopaedics department. Since then, she has served surrounding healthcare facilities in the areas of family practice, internal medicine, cardiology, emergency medicine, and most recently, dermatology.  Now back on the Mahaska Health campus, Julie is looking forward to serving the community as a provider in the Walk-In Clinic.
For Julie, the most fulfilling part of the work she provides is knowing that she is helping others in their time of need. "My approach in providing care to others is to begin by listening," she shared.  "Taking the time to listen allows me to then advise my patients in the best course of treatment and support their journey back to wellness." Julie is also excited for the opportunity to join the Mahaska Health family once again. "I am impressed by the team-based approach to practice that is so evident here at Mahaska Health. I am looking forward to being able to serve Oskaloosa and the surrounding communities once again."  Amy Fernandez, Director of Clinics, said, "With her well-rounded healthcare background and commitment to compassionate care, Julie will serve as a wonderful addition to our Walk-In Clinic."
In her free time, Julie enjoys spending time with her husband and four children, as well as boating, traveling and reading. Their favorite family destinations include Colorado, where they can hit the slopes skiing and snowboarding, as well as Florida, where they can enjoy some well-deserved rest and relaxation on the beach.
The Mahaska Health Walk-In Clinic is open Monday – Friday 7 AM – 7 PM and Saturday & Sunday 8 AM – 4 PM.
To find out more about the Walk-In Clinic at Mahaska Health, click here.