Mahaska Health is hosting a complimentary Injury Prevention & Wellness Health Screening Event!
Mahaska Health's Orthopaedics and Sports Medicine Team is here to help! From hip, knee, and joint issues, to shoulder and back treatments, our knowledgeable, expert compassionate Team will work closely with you to establish goals and create the best path for your recovery. We are the only full time, multi-specialty total joint care and sports medicine team with the most experience, specializing in surgery prevention. You want the most experienced team on your side.
Our Mahaska Health Team of experts never miss a beat when it comes to your health! They will be here for you, whatever you are facing, and put everything they have into healing you and getting you back to what matters most.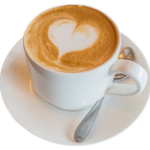 The first step in keeping you healthy is to take time for you!!
Staying on top of routine screenings is one of the most important aspects of healthy aging. Start by scheduling a complimentary health screening and injury prevention consult. Meet with our team of Mahaska Health experts!
Saturday, April 24th 9:00 AM to 12:00 PM.
Pre-register: 641.672.3197


Our Mahaska Health experts will be available to meet with you, answer your questions, all screenings are free and include:
Cholesterol Screening

Blood Pressure checks

Learn how to reduce your Stroke risk

Pain Assessment

Injury Prevention

Primary Care
Orthopaedics & Sports Medicine

Physical Therapy

3D Mammography Q&A

Food and Nutrition Education

Mahaska Health Foundation

Coffee and refreshments
To ensure the wellbeing of our healthcare providers masks will be required. Call to pre-register and reserve your complimentary health screening at 641.672.3197.