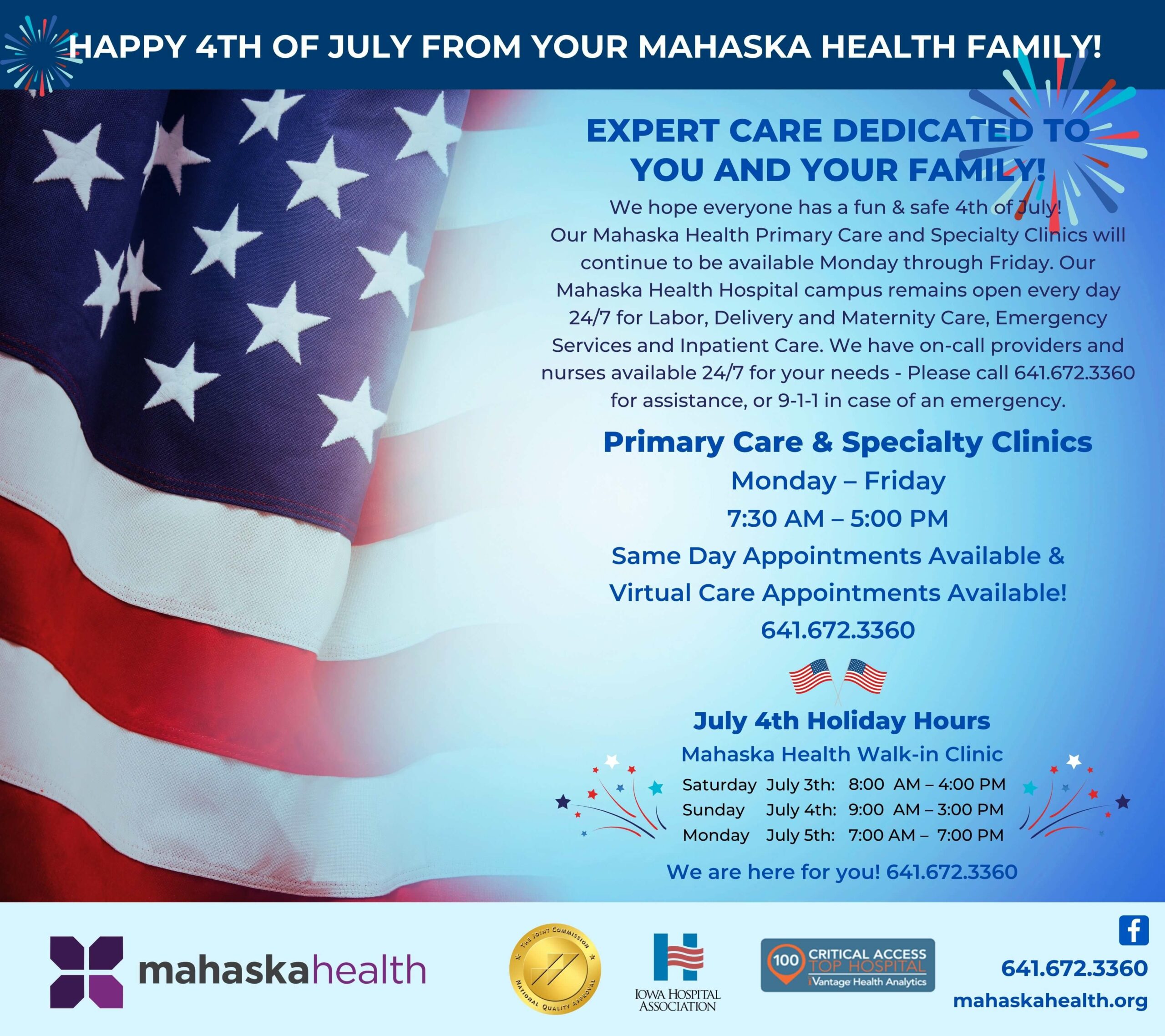 We hope everyone has a fun & safe 4th of July!
Our Mahaska Health Primary Care and Specialty Clinics will continue to be available Monday through Friday. Our Mahaska Health Hospital campus remains open every day 24/7 for Labor, Delivery and Maternity Care, Emergency Services and Inpatient Care. We have on-call providers and nurses available 24/7 for your needs – Please call 641.672.3360 for assistance, or 9-1-1 in case of an emergency.
Our Emergency Department and Switchboard Team will be available to help with any additional needs during the holiday. – We are Here for You. Have a safe July 4th Holiday Weekend!
For more information please see Mahaska Health Primary Care