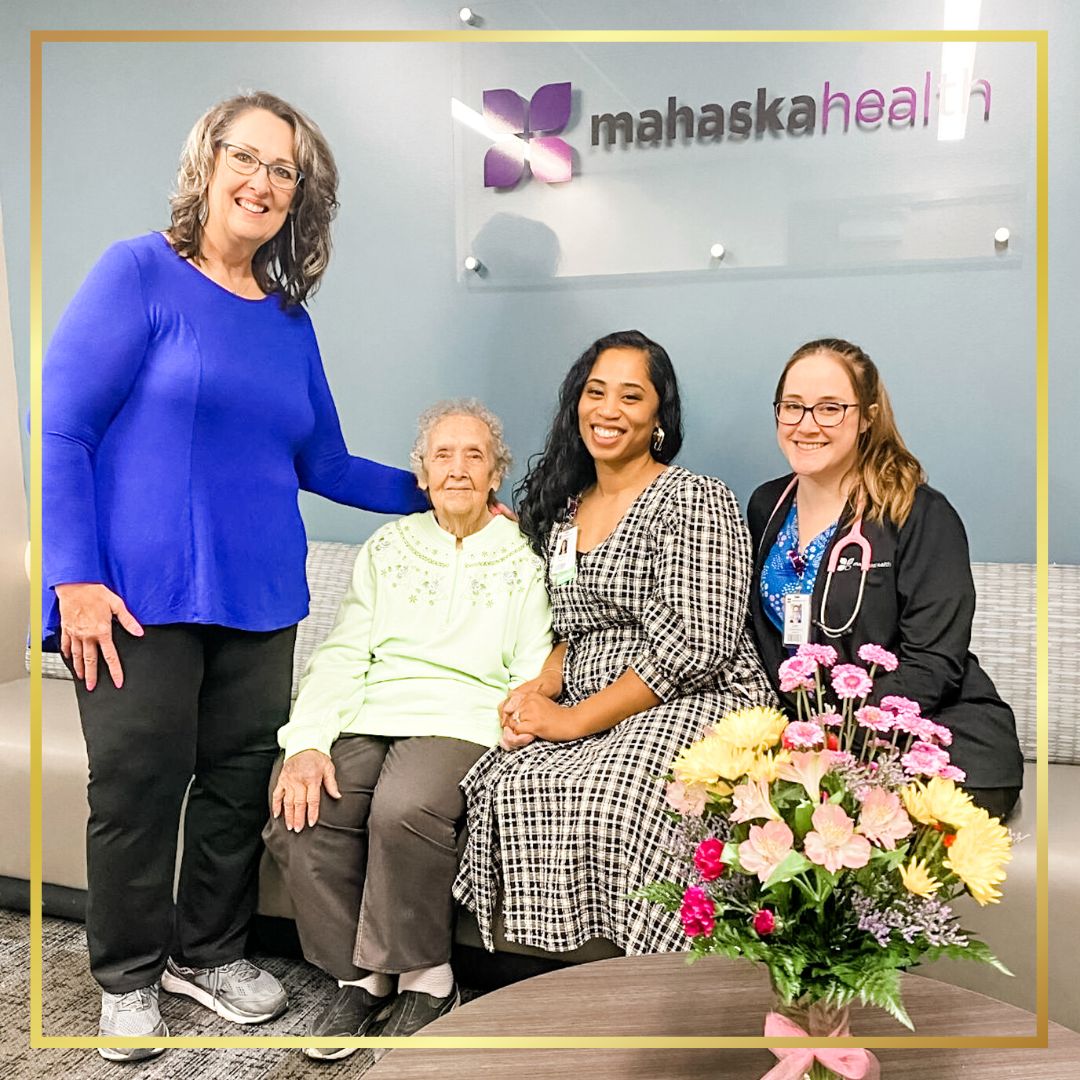 The chance to save a life and be there for someone in a time of need is often a motivation for becoming a doctor. Dr. Millner in Family Practice and Obstetrics here at Mahaska Health is no exception! Her expertise in healthcare and attention to detail has given her the opportunity to save many lives, some in our own community.
Betty Gay has come to Mahaska Health for care for many years and when her regular physician was unavailable, she was scheduled with Dr. Millner. Upon further examination of Betty's results from her visit, Dr. Millner discovered that Betty was suffering from atrial fibrillation, CHF, and a low ejection fraction. With these life-threatening results showing up, Dr. Millner called Betty immediately and updated her on her findings. Dr. Millner stayed on the phone with Betty to help her decide the best plan of action. Shirley, Betty's daughter shared, "She explained everything and was in touch with us all the way. She helped me set up the online chart so I could see Mom's records. She called me every day mom was at the hospital, expressing concern for my mom."
Even after Betty has recovered and resumed normal life, the family is thankful for the life-saving care she received that day!
The care that our physicians give to each patient that walks through the door has a great impact. Whether our physicians are saving a life, or making someone's day better with a smile, we know they are making a difference in our community. "I will sing her praises the rest of my life. Dr. Millner is professional, caring, and one amazing doctor! I'm just so impressed. She is at the top of the list of doctors in Oskaloosa."
Thank you Betty and Shirley for sharing your experiences with us and thank you to Dr. Millner and to our providers and nurses for putting people first every day.