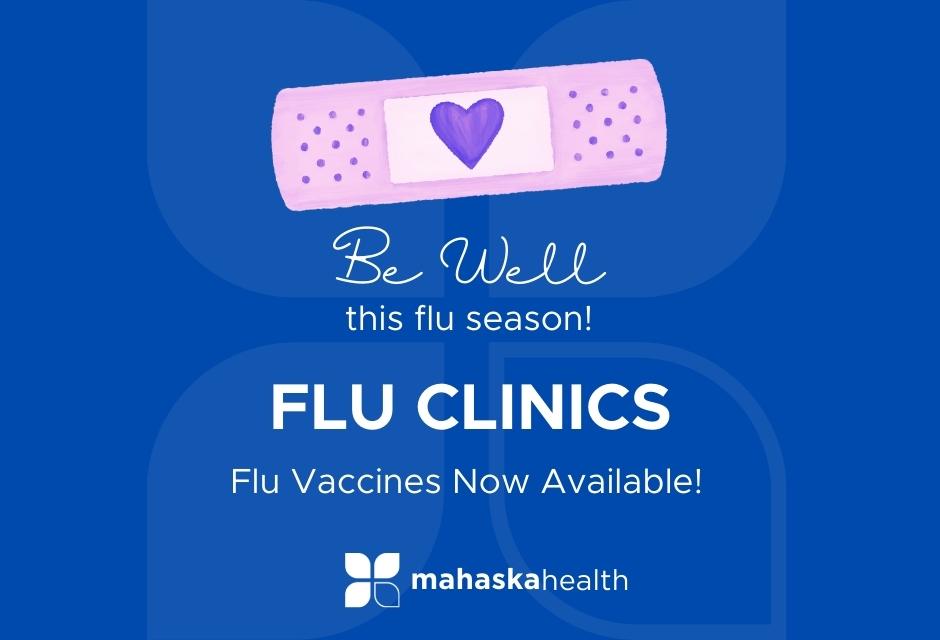 The best way to protect yourself and loved ones against influenza (flu) is to get a flu vaccine every flu season. Flu is a contagious respiratory disease that can lead to serious illness, or even hospitalization. CDC recommends everyone six months and older get an annual flu vaccine.
Mahaska Health is hosting flu vaccine clinics in Oskaloosa and New Sharon on the following dates. Call-ahead scheduling is strongly encouraged, though walk-ins are welcome!
Door #1, Main Mahaska Health Campus, Oskaloosa, IA.
Please call 641.672.3360 to schedule.
Thursday, October 13th, 5pm- 7pm
Wednesday, October 19th, 5pm- 7pm
Thursday, October 27th, 5pm- 7pm
Tuesday, November 1st, 5pm- 7pm
Mahaska Health New Sharon Clinic, 112 South Main Street, New Sharon, IA.
Please call 641.637.2651 to schedule.
Tuesday, October 11th, 4:30pm- 6pm
Monday, October 17th, 4:30pm- 6pm