Mahaska Health is so proud to announce that The Oskaloosa Herald readers voted Mahaska Health as the Best Employer Over 300 Employees!
We are so grateful for our Care Teams and their dedication and compassion in delivering care. This award is a testament to the outstanding teamwork and consistently going above and beyond to serve our community and expand access to care, bringing more of the latest advances, leading-edge treatments, and the gold standard in quality and safety.
We are proud of our Mahaska Health Care Teams and their commitment to consistently putting patients first and providing the highest level of expertise and care. We are honored to be serving the community that we live, work, and raise our families in.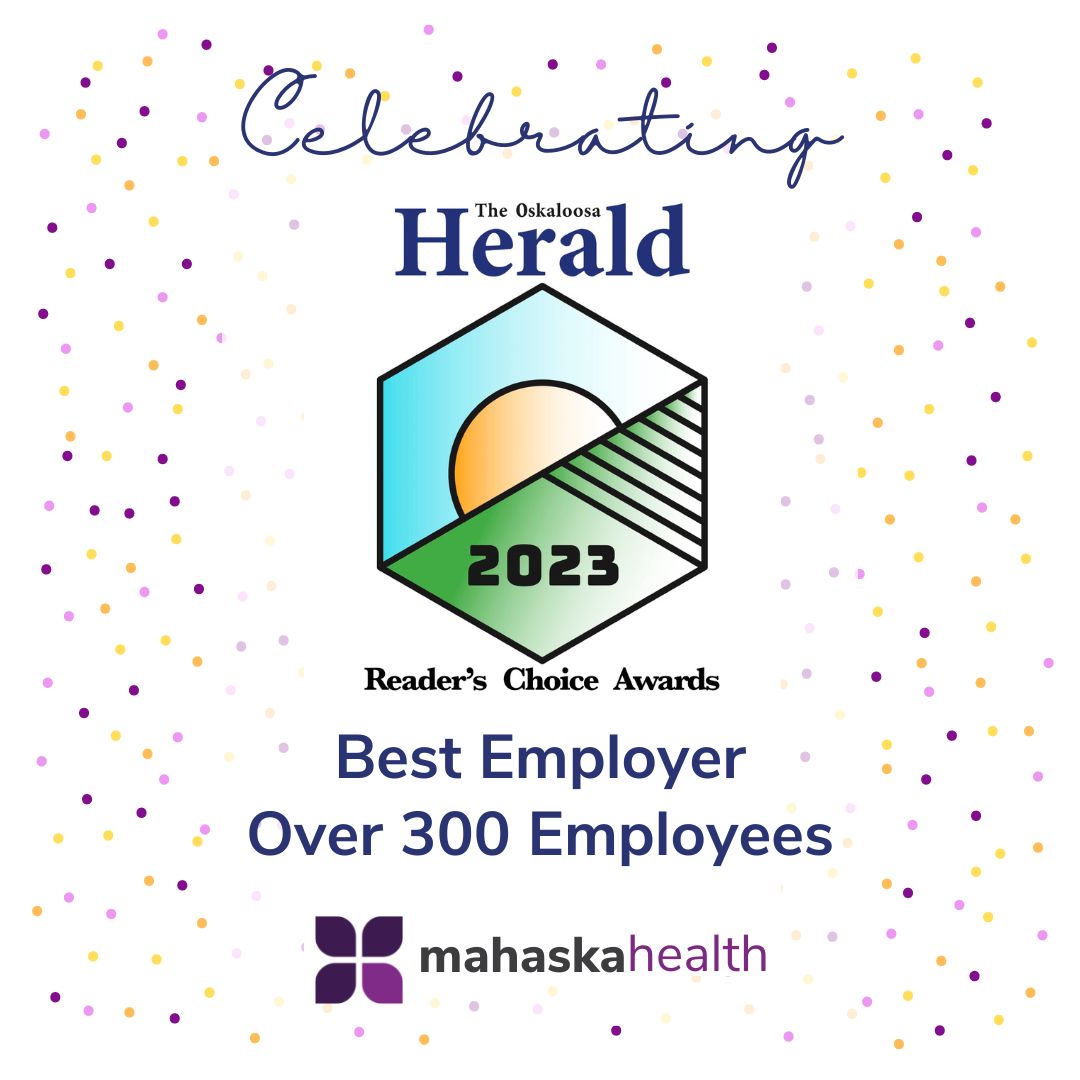 If you are looking for a rewarding career with great culture and great benefits, we would love to hear from you! Please reach out to our Recruiting Specialist at 641-672-3123, Monday – Friday, or visit mahaskahealth.org/careers/ for more information, and mahaskahealth.org/career-listings/ to view all current job openings!
Sign-on Bonus Eligible Positions: https://mahaskahealth.org/careers-sign-on-bonus
Exciting job opportunities in beautiful Southeast Iowa. Designated as an Iowa Great Place, Oskaloosa offers a friendly, small-town atmosphere, and natural scenic views, with a beautiful historic downtown including City Square Park. The charm and charisma of this beautiful town make for an outstanding place to raise a family, enjoy an active lifestyle and engage in a purposeful career.
Mahaska Health is a 25-bed acute care hospital offering award-winning inpatient and outpatient services with over 60 specialties and 60 Doctors and providers. We are a non-profit, and non-tax-supported community hospital that is dedicated to serving the needs of residents throughout southeast Iowa.
Join Mahaska Health for great culture, and great benefits, including IPERS. Mahaska Health offers ongoing education, ongoing training, and collaborative co-workers to empower you to succeed in your role. Together, as a community, we are building better health care. Looking to join an award-winning organization? Consider joining our team!