June 15th, 2023
OSKALOOSA, IA.
Mike Lang, Emergency Services Director at Mahaska Health, recently visited the Oskaloosa YMCA's Day Camp. Mr. Lang gave the campers a tour of the Mahaska Health ambulance and led a discussion on helmet safety, seatbelt safety, how to call 9-1-1, and the importance of knowing your home address and phone numbers.
Mahaska Health is proud to partner with the Oskaloosa YMCA to provide this important safety education to kids in our community.
Mike shared "We hope that this event helps to encourage kids to be safe and healthy while enjoying summer."
YMCA Summer day camp offers youth an opportunity for growth through outdoor activities and experiential learning, supporting the YMCA's core values of honesty, caring, respect, and responsibility.
Mahaska Health Emergency Services proudly provides our community with level IV Trauma Center care and operates a three-unit Paramedic Level ambulance service. Our Level IV Trauma Center means we are committed to having dedicated expert emergency physicians onsite 24/7. In addition, Radiologic imaging, Laboratory, Orthopaedic and Surgical services are available 24/7 to respond to our patient's needs.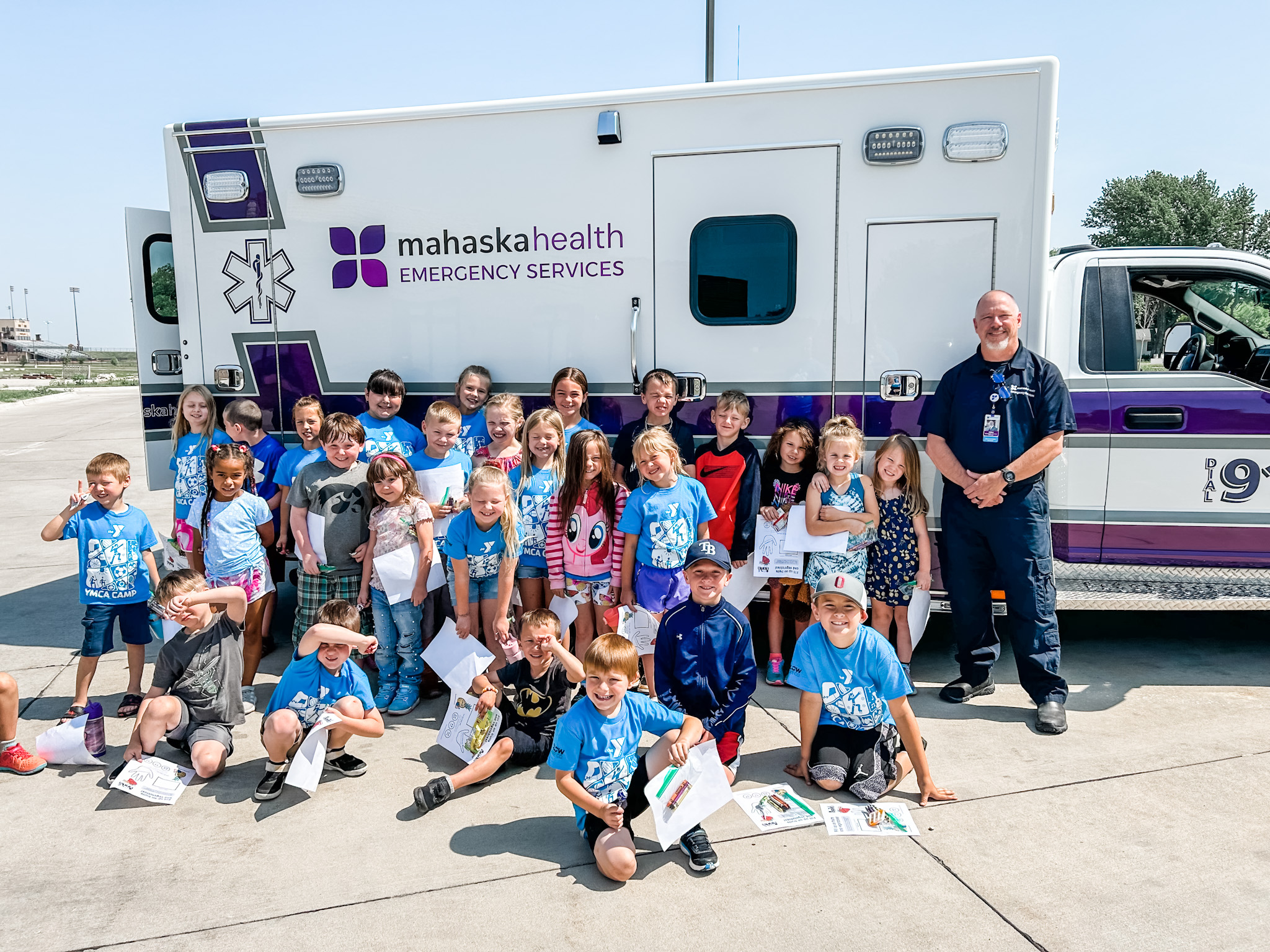 About Mahaska Health:
Mahaska Health is committed to providing compassionate, patient-centered care, state-of-the-art facilities, and outstanding healthcare to Oskaloosa, surrounding communities, and the southeast Iowa region. With a caring and compassionate team of professionals, Mahaska Health is a physician-led hospital dedicated to the health and well-being of the communities we serve with kindness and empathy.