July 21, 2023
OSKALOOSA, IA – Mahaska Health Serenity House is hosting the 12th annual Run in the Sun 2k/5k event at the Statesman Community Stadium on August 5th, 2023. More than 300 runners, walkers, and volunteers are expected to attend the event in support of Mahaska Health Serenity House. Dr. Zacharjasz, Hospice Medical Director at Mahaska Health, the Mahaska Health Foundation Board, the Mahaska Health Hospice Auxiliary, and the Serenity House Care team are grateful for the generosity of the 2023 Run in the Sun participants and sponsors.
Each year, the Run in the Sun event raises approximately $20,000 for the Mahaska Health Serenity House. Community members join the Mahaska Health team to run or walk together and give generously to support the families that the Serenity House cares for. We are thankful to all the businesses in Mahaska County that provided their support by sponsoring the event.
"We are so grateful for the support of our community. The funds raised from Run in the Sun help us provide compassionate care to those in need and enhance the quality of life of our friends, neighbors, and the community we serve. New this year is a Kid's Fun Run during the post-race family celebration! Run in the Sun is a wonderful opportunity to unite as a community and support those in need. We are so grateful for the support of our sponsors and participants, and we look forward to seeing everyone on race day!" Sharon DeKock, Director of the Hospice Serenity House.
To learn more and register visit, mahaskahealth.org/run2023
To donate to the Serenity House visit, mahaskahealth.org/donate
See you there! Saturday, August 5th, 8 AM – 10 AM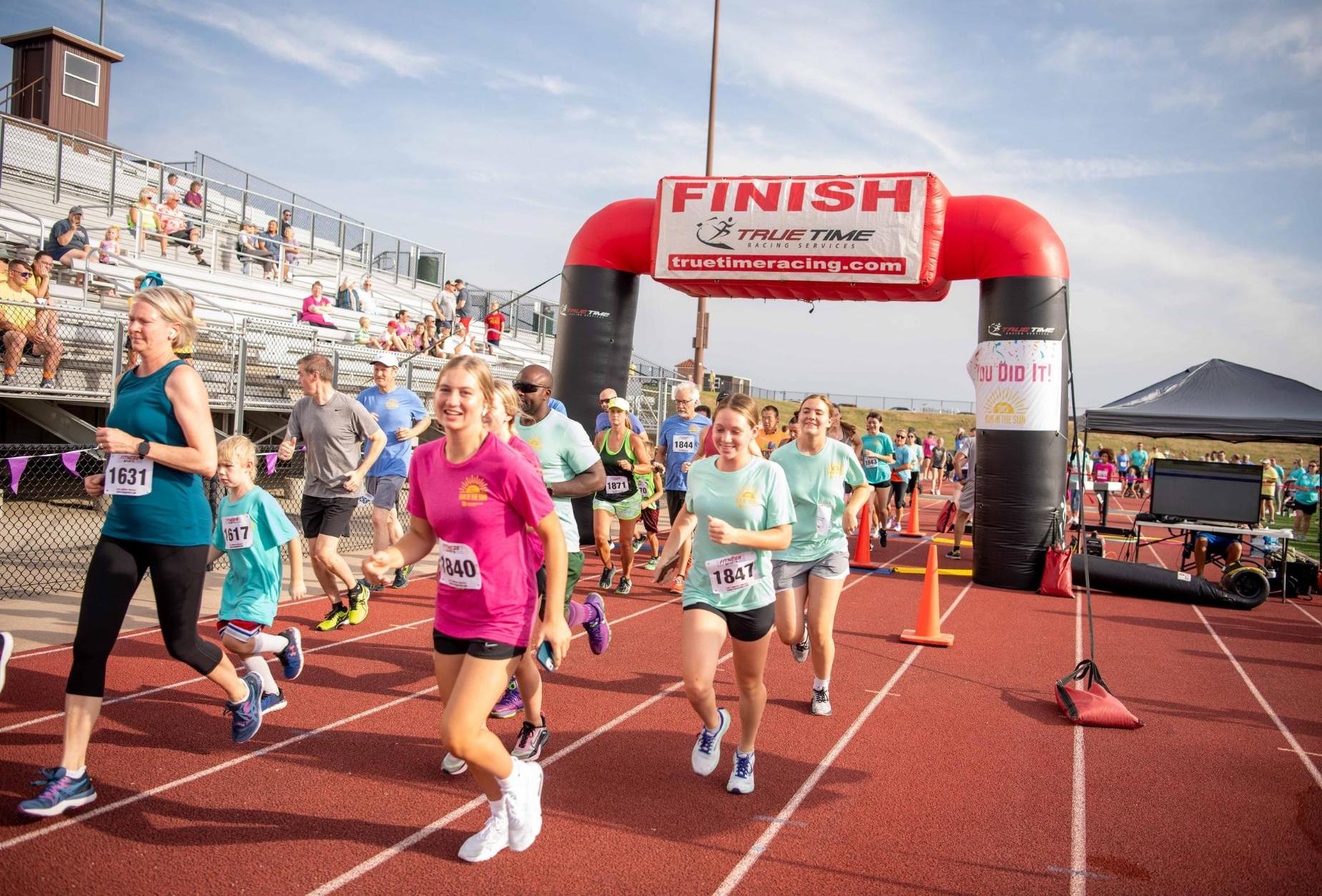 About Mahaska Health:
Mahaska Health is committed to providing compassionate, patient-centered care, state-of-the-art facilities, and outstanding healthcare to Oskaloosa, surrounding communities, and the southeast Iowa region. With a caring and compassionate team of professionals, Mahaska Health is a physician-led hospital dedicated to the health and well-being of the communities we serve with kindness and empathy.