August 16th, 2023
OSKALOOSA, IA.
Mahaska Health team members and community volunteers work together at the Southern Iowa fairgrounds on the second Monday of each month to lead the Food Bank of Iowa mobile food pantry. This initiative helps families in need of food assistance across the state of Iowa.
As a Food Bank of Iowa partner, Mahaska Health facilitates the Oskaloosa mobile food pantry and, with the help of loyal volunteers, consistently serves over 170 meals each month. Those interested in benefiting from the mobile food pantry can fill out the Food Assistance Eligibility form provided by the Food Bank of Iowa at https://foodbankiowa.org
"Oskaloosa Mobile Food Pantry fills a need within our community, supporting many individuals in their time of need. Our team is honored to partner with the Food Bank of Iowa to serve members of our community", shared Paula Falconer, Mahaska Health Community Relations Coordinator
Thank you to the Food Bank of Iowa, dedicated volunteers, the Southern Iowa Fairgrounds, and Mahaska Health team members that make this community service possible. If you have questions regarding volunteering for Mahaska Health, please contact volunteer coordinator, Kim Langfitt at 641.672.3342 or klangfitt@mahaskahealth.org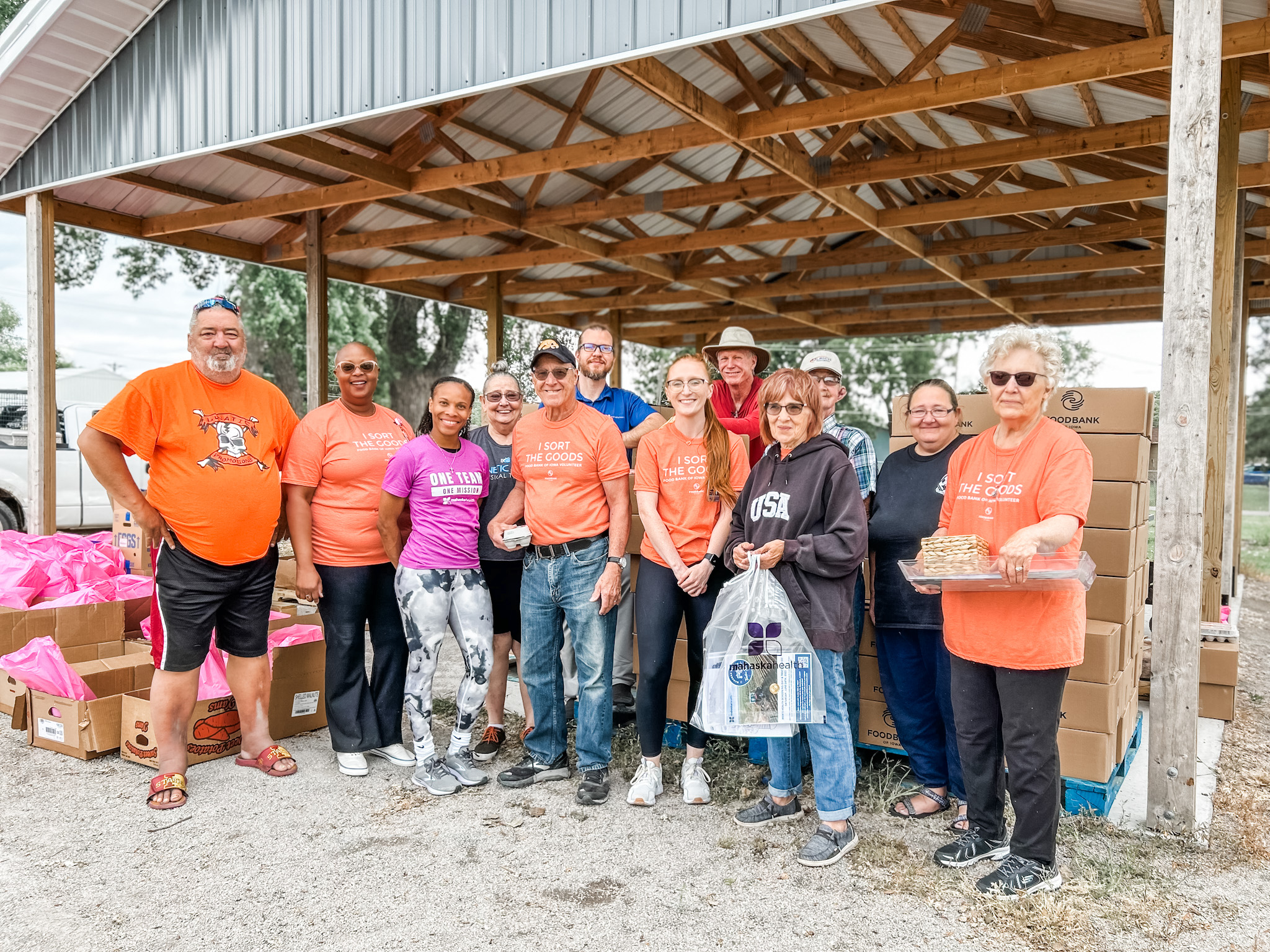 About Mahaska Health:
Mahaska Health is committed to providing compassionate, patient-centered care, state-of-the-art facilities, and outstanding healthcare to Oskaloosa, surrounding communities, and the southeast Iowa region. With a caring and compassionate team of professionals, Mahaska Health is a physician-led hospital dedicated to the health and well-being of the communities we serve with kindness and empathy.