From chronic knee pain to running again: Clint Haworth shares his experience with Platelet Rich Plasma therapy.
Clint Haworth, a farmer from Mahaska County, shared his experience receiving Platelet Rich Plasma (PRP) injections and how effective it was in helping him regain his strength and mobility.
The farming lifestyle requires active physical exertion, which had become increasingly difficult for Clint due to chronic knee pain caused by previous injuries sustained during his high school days as a wrestler and football player.
In 2015, Clint underwent a successful kneecap surgery performed by Mahaska Health Orthopaedic Surgeon and Sports Medicine specialist Dr. Neil Schwimley. However, years of joint damage meant that he continued to experience some knee pain. Clint's wife, a nurse, suggested that he revisit Mahaska Health's Orthopaedic & Sports Medicine team for advice. After reviewing Clint's case, the team recommended PRP (Platelet Rich Plasma) injections for Clint's knee.
PRP injections use the patient's own plasma which is prepared and injected at the site of irritation in order to accelerate healing.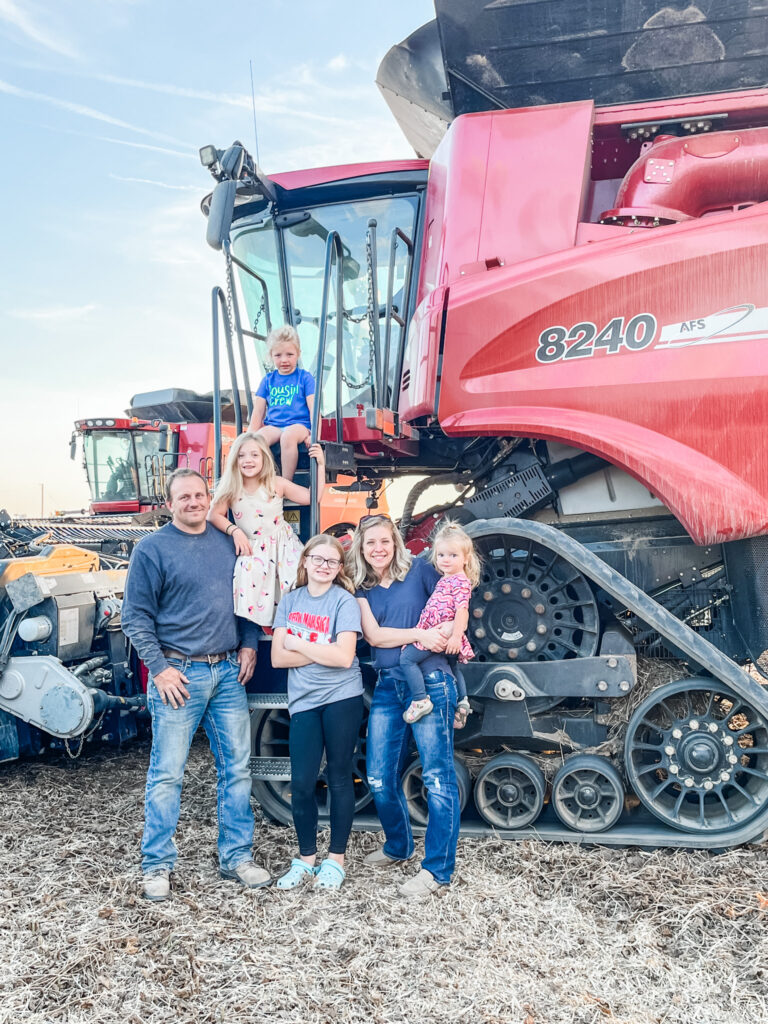 Mahaska Health Orthopaedic Specialist, Mike Shaw, PA-C, MPAS, has extensive experience with PRP injections and treating chronic pain similar to Clint's. He recognized the urgency of Clint's situation and arranged for him to receive an injection within a few weeks.
After just two weeks of treatment, Clint noticed a significant and positive difference in his condition. The constant pain that had been hindering his daily life was now subsiding. Mike Shaw noted that Clint's pain significantly improved after the injection, enabling him to perform more activities on the farm and with his family.
The benefits of PRP injections didn't stop there for Clint. Two to three months after receiving the injection, he achieved a milestone that had seemed impossible before; Clint was finally able to run again!
The PRP injections worked so well for Clint, that he has received them in his shoulder as well. It is recommended that patients receive another injection approximately six months after the previous one. Clint was able to live without chronic knee pain for eight months before he scheduled another injection. The Mahaska Health Orthopaedics and Sports Medicine team scheduled Clint right before harvest season so that he could feel his best during the busiest time of the year.
Clint expressed gratitude for the treatment that has allowed him to enjoy more quality time with his wife and four daughters and be more productive at work without experiencing pain. He couldn't help but wonder how different his life would have been if this technology was available during his high school years. The entire process of treatment at Mahaska Health, from check-in to check-out, was very smooth, according to Clint.
Haworth's entire family receives care at Mahaska Health. "I think everybody here is great! I have always had a great experience." – Clint Haworth
At Mahaska Health Orthopaedics & Sports Medicine, our #1 priority is putting you first and helping you get back to living life pain free.
We are dedicated to providing safe and effective complementary and integrative medicine approaches and treatment options for our patients. Platelet-Rich Plasma Therapy (PRP) can be utilized to treat musculoskeletal conditions like tendonitis, including rotator cuff tendonitis, and plantar fasciitis, sports injuries such as ligament, tendon tears and arthritis, osteoarthritis and more. PRP can be a great option for active adults, from professional athletes to weekend warriors to anyone wanting to improve their joint health, heal from an injury, reduce pain, and maintain their active lifestyle.
PRP can effectively treat injuries such as repetitive stress injuries that do not have sufficient time to heal and other injuries that are not fully healed. Additionally, PRP can aid in the repair of some conditions that are typically treated through surgery.
If you or someone you know is struggling with chronic joint pain, reach out to Mahaska Health today or visit our website to learn more about how our team can help you!
At Mahaska Health, we offer big-city care, close to your home.
To schedule an appointment with our Orthopaedic & Sports Medicine specialty team call 641.672.3360
Monday – Friday 7:30 AM – 5:00 PM