Scholarship for Mahaska County High School Students!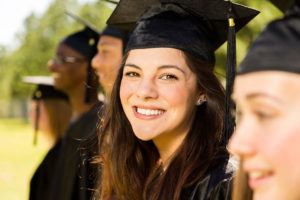 Mahaska Health will award five local high school seniors $1,000 each who are graduating in Spring 2022 and are interested in pursuing a career in healthcare. Applicants must be Mahaska County residents and graduating seniors from Oskaloosa High, North Mahaska, Eddyville-Blakesburg-Fremont, Pella High, and Pella Christian.
As the Mahaska Health Scholarship Program continues to grow, the Board of Trustees is encouraging all area high school students entering the medical field to apply for these scholarships.
If you have a student or know of a senior pursuing a degree in the healthcare field this fall, please have them connect with their school counselor to pick up an application for the $1,000 scholarship. Applications are also available for pick up at the Mahaska Health Campus, Entrance #1 and Entrance #4, and can also be downloaded here. All applicants must be Mahaska County residents to qualify. If you have any questions about the scholarship or where to pick up an application, please feel free to contact Robin Anderson, Executive Secretary, at (641) 672-3388.
Applications must be received by March 31, 2022 to be considered for the scholarship. Please submit applications to: Robin Anderson at Mahaska Health, 1229 C Avenue East, Oskaloosa, IA 52577. A total of five applicants will be awarded. Individuals must be accepted to an accredited college and these funds are required to be used for tuition purposes.
The Mahaska Health Services Education Scholarship fund is made possible with funding provided by Mahaska Health, and Mahaska Health Board of Trustees.
Marsha Riordan, Mahaska Health Board of Trustees member shared, "One of the wonderful experiences we have as members of the Mahaska Health Board is to have a role in the selection of students who will receive a scholarship from Mahaska Health. Having the privilege of reviewing all the scholarship applications from area high school students is rewarding. The talent pool, along with the community service these young people are engaged in makes me excited for their future and ours."