To Our Community,
The COVID-19 pandemic has affected all corners of the world and reflects one of the largest healthcare challenges in modern history. The Mahaska Health team is hard at work to overcome the obstacles created by the outbreak and remains as always, dedicated to caring for you.
The outpouring of support we've received from the community has been nothing short of awe inspiring, and each day we continue to be asked "how can I help?" Here we have compiled information on all the ways members of our community can support Mahaska Health and our team during this unprecedented situation.
From all of us at Mahaska Health,
Thank you.
---
How You Can Help
1. Donate Personal Protective Equipment (PPE)
The following are some of the highest need items at Mahaska Health. We ask that donations of these items be in new, unopened condition.
N95 Masks
Disinfectant Wipes/Spray (Clorox, Lysol, etc.)
Exam gloves of all sizes (nitrile or latex preferred)
Cases/packages of gowns
Questions about donations of supplies or PPE should be directed to afrost@mahaskahealth.org.
2. Donate Homemade Masks & Gowns
The Iowa Department of Public Health provides guidance for homemade masks and homemade gowns. Patterns for masks and gowns can be found on the Mahaska Health Pinterest page.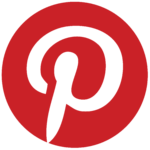 View patterns for masks
and gowns on the Mahaska Health Pinterest page.
Donated masks should use the following specifications
100% cotton fabric, tightly woven, minimum of 160 thread count per square inch
Ties and tape – 100% cotton – white or natural color – minimum ¼ inch thick
Nose piece – minimum 4 inches long – plastic coated wire twist ties
Mask size when complete – 7 inches wide by 3.75 inches long
3 pleats per mask facing upward (from outside view)
The mask should have two layers of fabric
Donated gowns must be 100% polyester.
Where to Bring Donations 

For safety and security reasons, we ask that donations not be dropped off at the hospital campus; instead a donation site has been set up with the help of Mahaska County Emergency Management.

Donation Drop Off:
610 G Avenue West
Oskaloosa, Iowa 52577
M-F: 8 AM – 5 PM
Questions about donation drop off can be directed to the Mahaska COVID-19 hotline at 641.676.3599.
3. Remind the Mahaska Health Team You are Thinking of Them