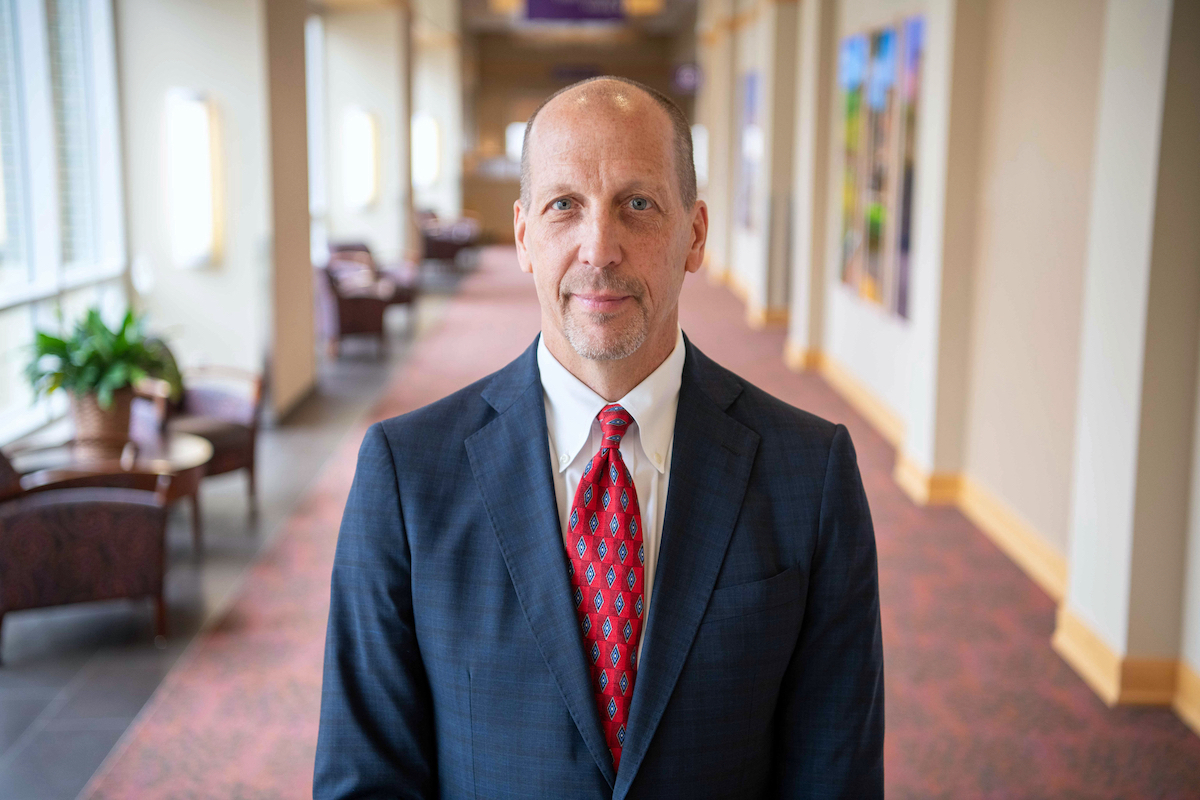 Dr. Daniel Kollmorgen serves as the Oncology Medical Director at Mahaska Health. He has over 20 years of experience as a physician and it is his passion to bring expert, compassionate care to his community. Dr. Kollmorgen studied medicine at the University of Iowa and completed a surgical oncology fellowship at Roswell Park Cancer Institute.
Over the course of his career, Dr. Kollmorgen has gained a wealth of knowledge in treating a variety of patients. His leadership skills have allowed him to serve in many distinguished positions including Medical Director of John Stoddard Cancer Center, leadership and surgical oncology at the Iowa Clinic, and Chairman of Surgery at UnityPoint Des Moines, among others.
Dr. Kollmorgen enjoys using his expertise in a small-town setting where he feels he can connect with his patients and impact his community.