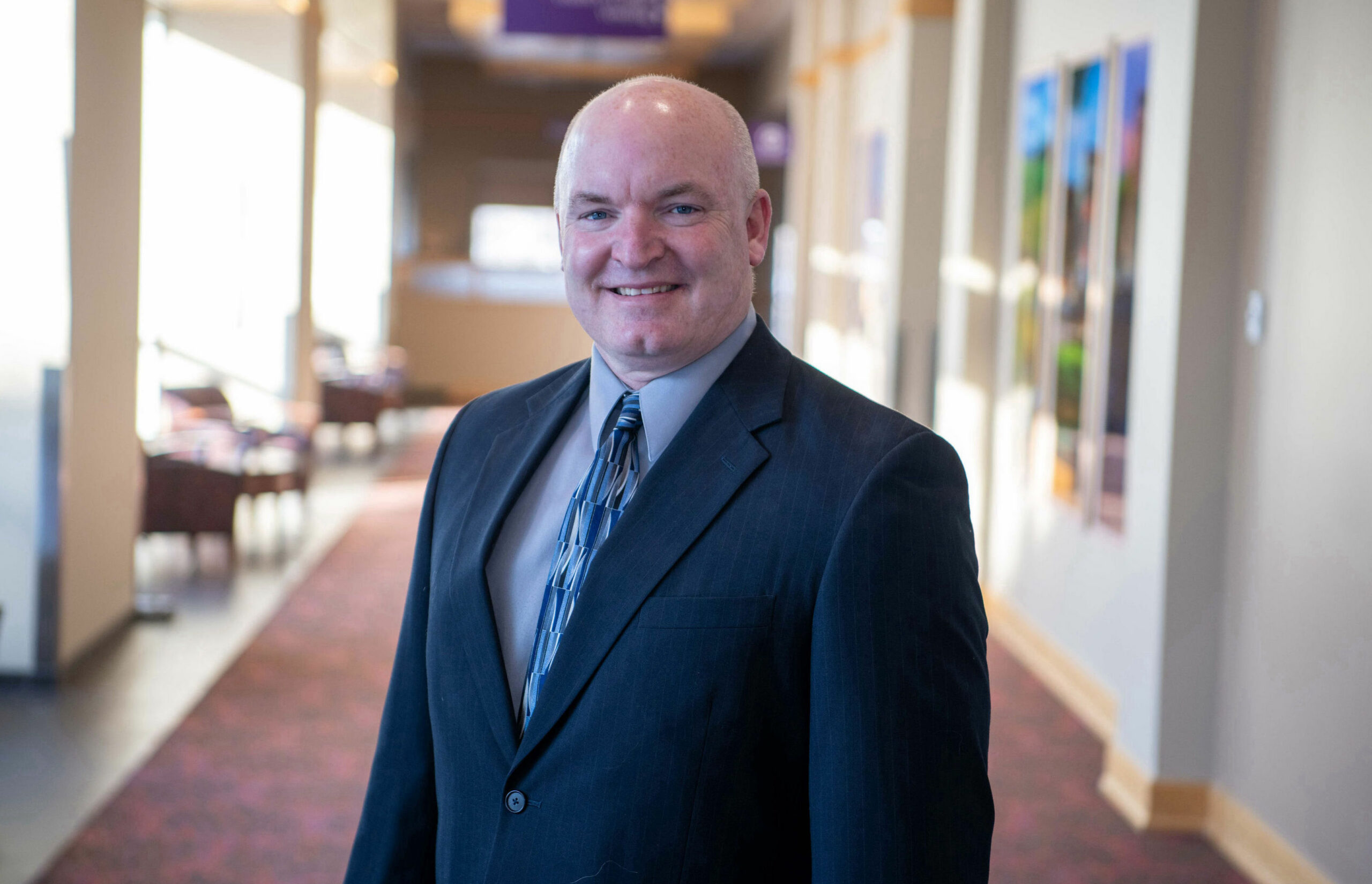 Dr. David North serves as the Medical Director for Geriatric and Skilled Nursing Care at Mahaska Health. He has provided compassionate care in the community for nearly 25 years, and has largely focused his career on providing care to the elderly population in Mahaska County. Dr. North and his colleague Lisa Nelson, ARNP, serve as primary care providers who are solely dedicated to the residents of Oskaloosa's five long-term care and skilled nursing facilities.
Dr. North likes to make the note that while he graduated from the University of Iowa College of Medicine in 1996, he completed his undergrad at Iowa State University and is truly a Cyclone at heart. He completed his family medicine residency at the University of Missouri Kansas City before beginning his career in primary care. Dr. North's style of care centers around listening to his patients, and he says that it is an honor to be able to come into their homes each day at the care facility and get to know them and their unique personality and lifestyle. His career interests include geriatric care, hospice care, and complex care management.
Dr. North is an active citizen of Oskaloosa, and he and his wife Laura have four children who participate in several sports and activities in the community.  He enjoys biking, hunting, fishing, and has even taken up the hobby of bee keeping. For Dr. North, he says that his priorities are God and his family, and putting God first and family second allows everything in life to work out.
Specialty
Geriatric Care
Board Status
American Board of Family Practice
Education
Roy J Lucille A Carver College of Medicine at University of Iowa, Iowa City, IA
Residency
University of Missouri at Kansas City, School of Medicine, Kansas City, MO
Location
Mahaska Health, Oskaloosa, IA