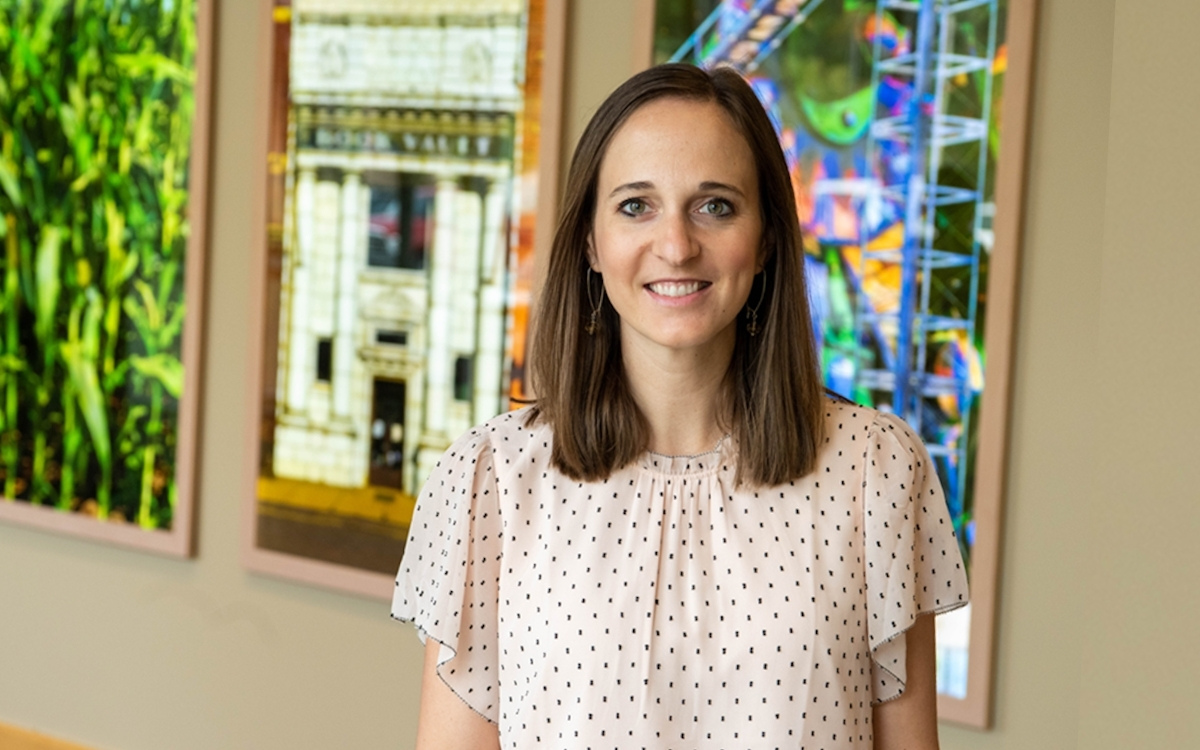 Hannah Thompson is serving Mahaska Health as a Family Practice and Obstetrics Physician. Having grown up in the Midwest, Hannah is excited to begin serving Oskaloosa and the surrounding communities with her fellow residency peers, Drs. Preston Sereg and Eric Wood. Dr. Thompson treats her patients as she would treat her closest family members, bringing a down- to-earth, honest and communicative environment to the room.
Having worked in the medical field for 13 years including her hometown ER, residency in Des Moines, and now Mahaska Health, she is experienced in taking care of the full range of family practice and obstetric needs. Whether you have just found out you're pregnant, need an annual check-up, or life throws an unexpected curveball, Dr. Thompson will be there for you.
Her professional interests and clinical expertise lie in the areas of prenatal care, newborn care, well child visits, women's health and chronic disease management. Dr. Thompson chose to become a physician because she truly loves helping people. She is passionate about caring for her patients and making sure they understand and are fully informed about their health.
When Dr. Thompson isn't in the delivery room, exam room or the newborn nursery snuggling the babies, you can find her spending time with her husband and son. Her favorite things are a good cup of coffee and a new book.
Favorite quote: "If I find in myself desires which nothing in this world can satisfy, the only logical explanation is that I was made for another world."- C.S. Lewis
Dr. Hannah Thompson serves on the board of directors of Crisis Intervention Services, Oskaloosa, Iowa.
To schedule an appointment with Dr. Hannah Thompson, please call Mahaska Health at 641.672.3360.
Specialties
Board Status
American Board of Family Medicine- Certified
Education
Valparaiso University, Valparaiso, IN
Medical School
Des Moines University, Des Moines, IA
Residency
Broadlawns Medical Center, Des Moines, IA
Location
Family Practice & Obstetrics, Mahaska Health, Oskaloosa, IA