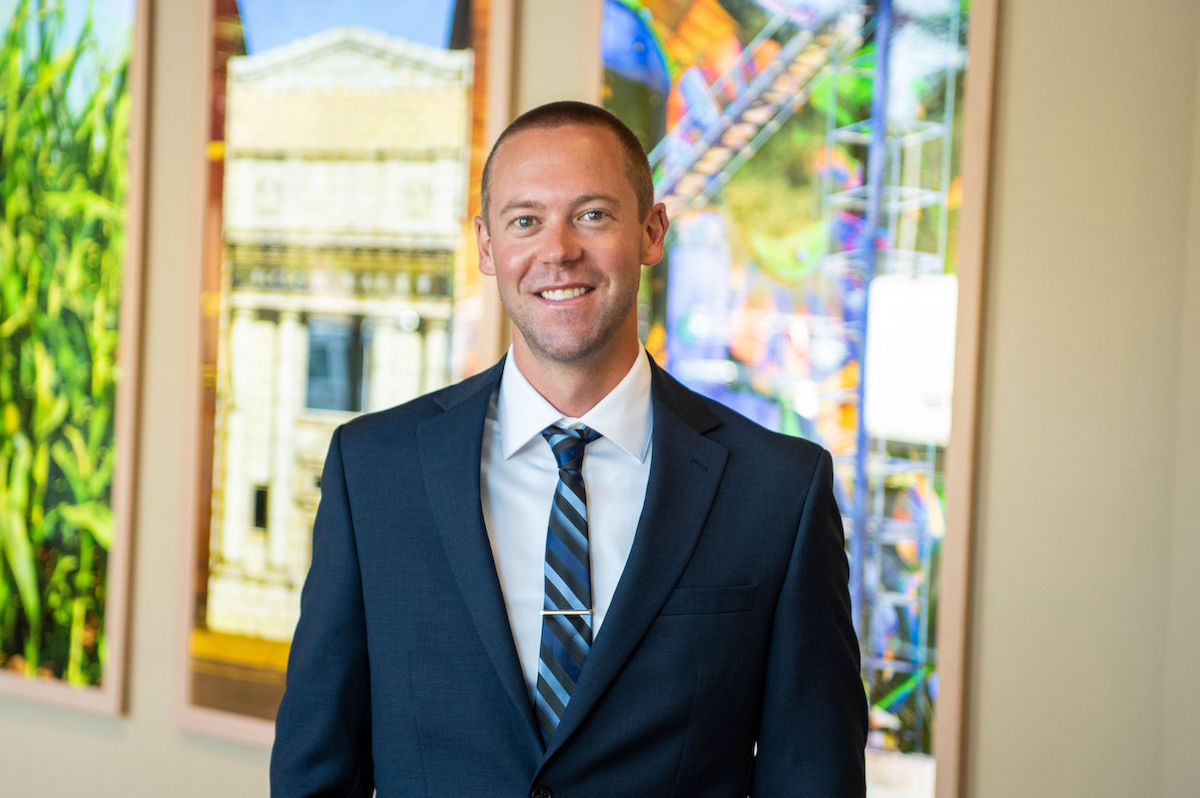 Dr. Jesse Van Maanen joined the Mahaska Health surgical team as a Board Certified General Surgeon. Dr. Van Maanen grew up in Pella and Leighton and enjoyed the small communities in which he lived for their rural opportunities, close-knit friendships, and family values. He was first exposed to medicine and surgery when he had to undergo an appendectomy at 16 years of age. It was this experience which sparked his interest in surgery that led him to pursue the medical profession.
He attended undergraduate education in southwest suburban Chicago and further solidified his desire to practice in the medical field. It is there that he met his wife, Jenna. In medical school in Iowa City, he continued to pursue surgery and spent some extracurricular time shadowing Dr. Breon at Mahaska Health. After five years of general surgery residency training in South Dakota, Dr. Van Maanen was thrilled to return home and join a community and team he already knew well.
Dr. Van Maanen provides each patient with comprehensive, individualized, and compassionate care. Since every patient and situation are unique, he works with whom he serves to formulate the best treatment plan in that moment. He emphasizes the teaching that goes along with being an effective physician and describes himself as a professional but also outgoing person who values getting to know others well.
His professional interests and clinical expertise lie in the areas of common abdominal surgeries (appendix, gallbladder, hernia repair), breast biopsies and cancer surgery, gastrointestinal tract endoscopy and surgery for benign and malignant pathologies, gynecologic, and thyroid/parathyroid surgery. He enjoys minimally invasive approaches, using laparoscopic or robotic platforms, when indicated.
In his free time, Dr. Van Maanen enjoys spending time with his family, close friends, running, weight-lifting, boating, and hosting gatherings.
To schedule an appointment with Dr. Jesse Van Maanen, please call Mahaska Health at 641.672.3360.
Specialties
Education
Biology, Trinity Christian College, Palos Heights, IL
MD, University of Iowa Carver College of Medicine, Iowa City, IA
Residency
General Surgery, University of South Dakota Sanford School of Medicine, Sioux Falls, SD
Professional Memberships
American College of Surgeons
Certifications
American Board of Surgery, Board Certified
Location
General Surgery, Mahaska Health, Oskaloosa, IA