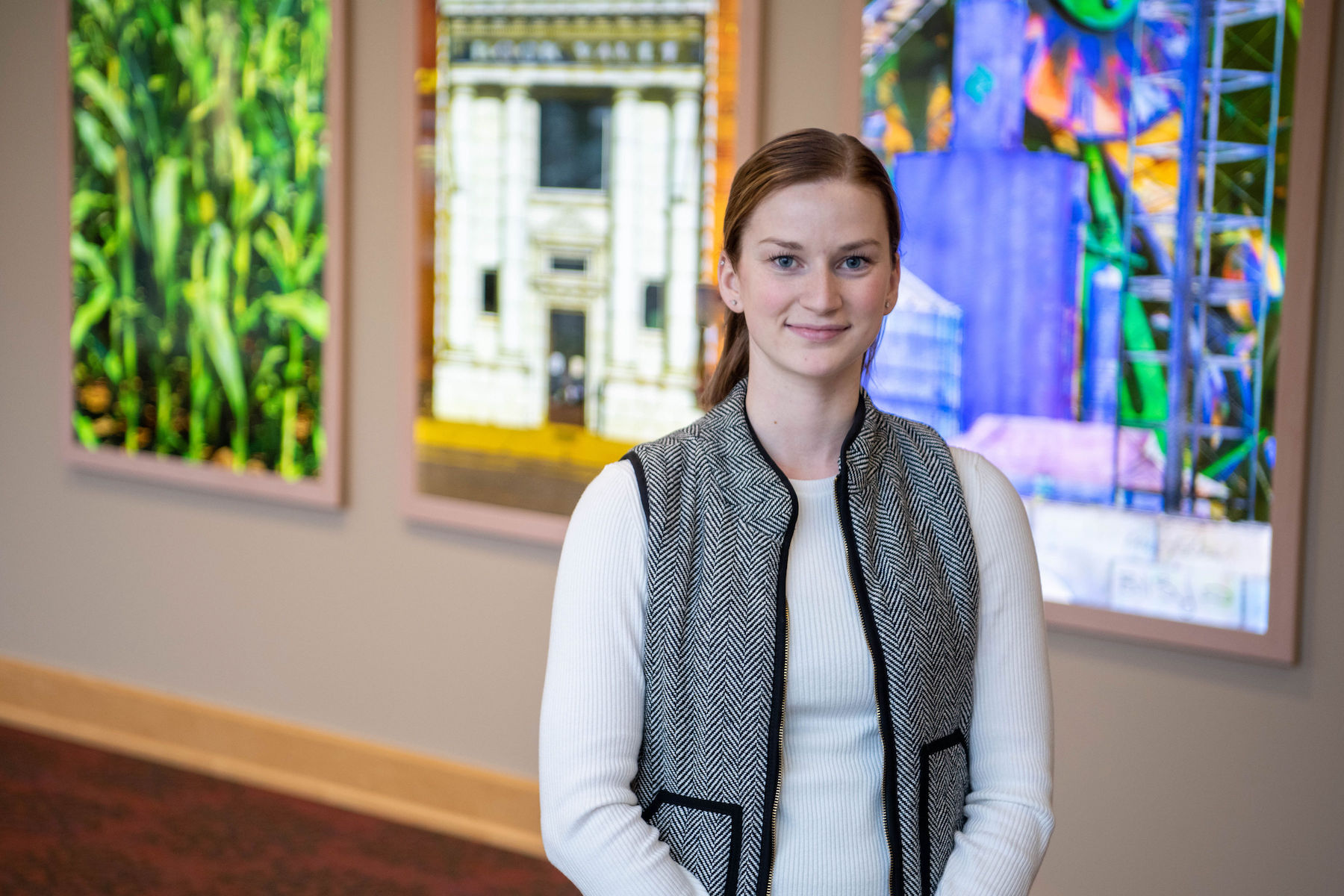 Helping someone make their way back from illness, injury or accident plays right into physical therapy assistant Kaitlyn Letzring's hand. She is dedicated to providing care to patients at Mahaska Health's physical and occupational therapy department.
"I've always wanted to end up in a profession that would allow me to help others," said Letzring.
"Working in physical therapy, I'm able to assist others with restoring their functional movement and strength, as well as addressing any pain or deficits that they may have. In doing so, this allows individuals to get back to doing the things that they love."
Letzring, a native of Oskaloosa, began her career at Mahaska Health in December 2021. The opportunity allows her to provide care and help her patients to restorative health.
"Working at Mahaska Health feels very rewarding to me, seeing that I am able to give back to my hometown community," said Letzring. "It's nice to see familiar faces and build connections.
It is those connections that makes Letzring and her coworkers effective in helping their patients reach their recovery goals. In her spare time. Letzring enjoys the outdoors.
"In my spare time, I enjoy doing anything that is outdoors in the spring and summertime, such as kayaking, hiking or bike riding," said Letzring. "In the colder months, I love to spend time baking, watching movies, and going out to eat at new restaurants to try different foods. Last but not least, I'm an adventure enthusiast, so I love to travel and explore new places with my husband, Titus."
Letzring's experience and the dedication of the team in which she is a part, makes every encounter a step toward success. She is glad to part of the team that can deliver results on a daily basis.
Specialty
Physical Therapy