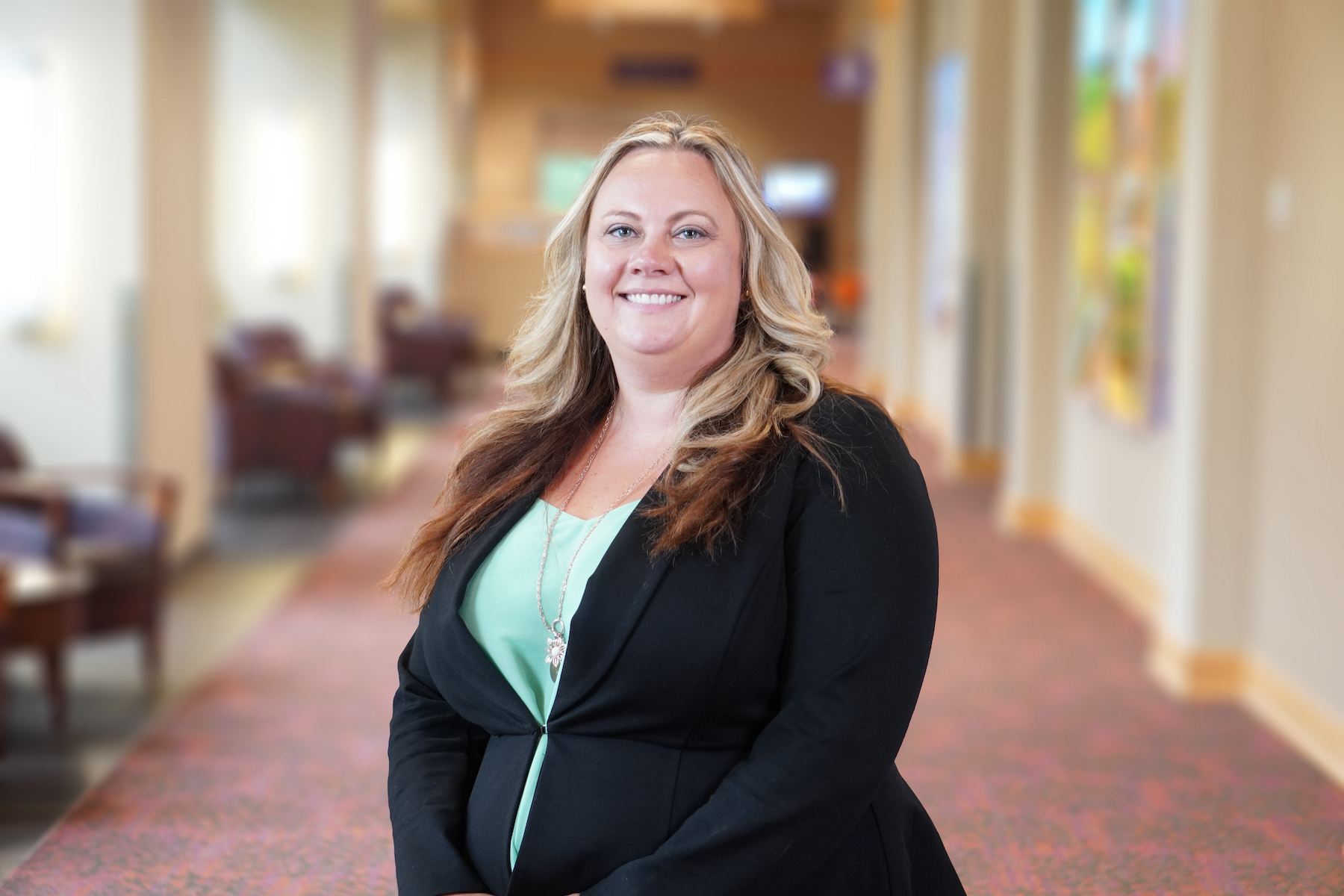 Leah VanLoon, ARNP serves as a provider for the Walk-In and Primary Care clinics at Mahaska Health. VanLoon is from the Eddyville area and joined Mahaska Health with 16 years of prior nursing experience, most recently having worked as a Nursing Supervisor at ChildServe in Johnston, Iowa. She began her nursing education at Indian Hills Community College where she received her Associate Degree of Nursing in 2007, and since then has graduated from Graceland University with her Bachelor of Science in Nursing in 2017 and Master of Science in Nursing- Family Nurse in 2019. Leah has worked in a variety of settings, including pediatric rehabilitation, long-term care, spinal cord and brain injury acute care, and medical and surgical care, ensuring that she is well-equipped to provide quality care to the Mahaska Health community.
Leah decided to become a nurse practitioner as she desired to care for others in an advanced way and finds fulfillment in caring for her patients through all stages of life. She is very open-minded with her approach to care and understands that there are many ways to treat patients outside of medication alone. "My goal is for my patients to live their best lives, and this goal can only be achieved through listening and truly understanding their health needs," shared Leah.
Outside of work, Leah enjoys spending time with her family, whether they are caring for their ducks and chickens on their hobby farm, watching a softball game at Lacey Sports Complex in Oskaloosa, or going boating.
Specialty
Family Practice
Board Status
American Academy of Nurse Practitioners
Professional Associations
American Association of Nurse Practitioners
Education
Graceland University
Location
Mahaska Health, Oskaloosa, IA