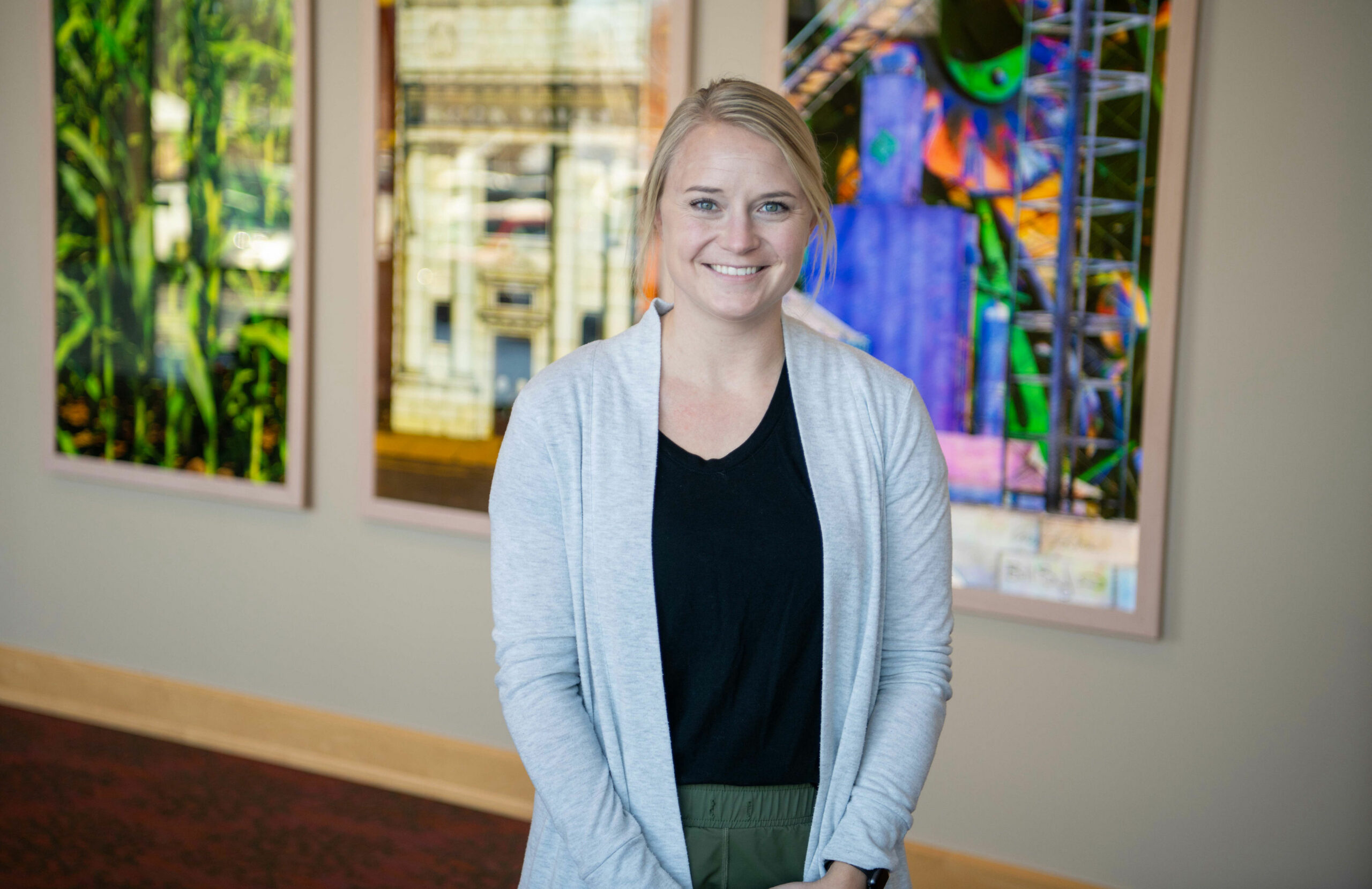 MaKenzie Branderhorst, OTD, OTR/L, CLT has always desired to help people through teaching and grace. She accomplishes both teaching and healthcare in her role at Mahaska Health's physical and occupational health department.
A native of Pella, joined Mahaska Health in January 2022 and is putting her long-time desire to help people into action.
"From an early age, I enjoyed aspects of education and for many years wanted to be a teacher," said Branderhorst. "My older sister pursued a career in nursing, and once I got to college, I decided I wanted to pursue a career in healthcare to care for and help others in their most vulnerable states."
Branderhorst parlayed her interest into a combination of the two aspects of her life she enjoyed, teaching and healthcare, with a job shadow encounter while at Central College.
"I had the opportunity to shadow an occupational therapist while I was a student at Central College," said Branderhorst. "I was excited as it included aspects of both teaching and healthcare and thus began my path to become an occupational therapist."
University of South Dakota in Vermillion, S.D. was where Branderhorst received her doctoral degree in occupational therapy in 2018. Since then, opportunities have allowed her to utilize skills which prepared her for multiple service roles at Mahaska Health.
"I have had opportunities to work in various settings including adult acute and skilled care, pediatrics outpatient, adult and pediatric orthopedics, and home health. I have enjoyed working in each setting, and specifically enjoy the reward of helping others work toward reaching their full potential."
Education and training to hone her craft is important as Branderhorst takes opportunities to learn new skills. She received her Certified Lymphedema Therapist certification through Klose Training in November 2019. She received training in reflex integration through the Mastugova Method- MNRI program in November 2021. Both skills add to the services she is able to provide her patients at Mahaska Health.
Her well-rounded professional life is just the tip of the iceberg of her interests. When not providing for the needs of her patients she enjoys crocheting, bow hunting, watching sporting events, and spending time with friends and family.
Specialty
Occupational Therapy
Certifications
Certified Lymphedema Therapist (CLT)