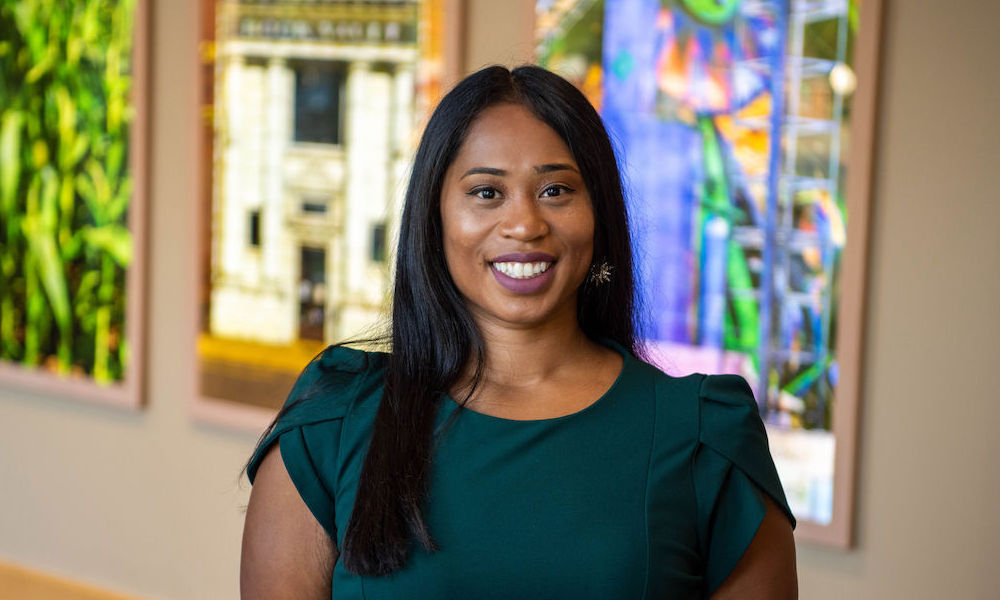 Dr. Trish Millner – Family Practice & OB Physician is joining the Mahaska Health Community after 9 years of training, teaching and working in healthcare as a Family Practice & Obstetrics Physician! Dr. Millner is fellowship trained in high-risk Obstetrics and provides a range of family practice and women's health services for patients. Dr. Millner chose to become a physician at a young age by watching her mother, who is in healthcare, model servitude through caring for patients and their families. She sees the most fulfilling part of her job as building connections with the families in her care from birth to end of life. The joy of being honored to assist in bringing life into the world is also one of Dr. Millner's most humbling and rewarding parts of her job. She believes in preventative medicine and encourages her families to adopt a healthy lifestyle that is self-sustaining.
Her professional interests and clinical expertise lie in the areas of maternity/newborn care, pediatrics/adolescence, adult medicine and geriatrics. She is an advocate for maternal and birth equity and is active with national medical organizations regarding advocacy for the underserved. Dr. Millner loves interacting with children and teenagers and helping them navigate the many transitions that arise in their young lives.
Dr. Millner served honorably in the United States Army as a Major and Physician from 2012-2021 and has traveled all over the world. She served in Operation Sentinel Freedom as a NATO Medical Advisor in Kabul, Afghanistan in 2018. She also likes teaching and previously was a core faculty member at the family medicine residencies at Darnall Army Medical Center, Fort Hood, TX and Tripler Army Medical Center in Honolulu, HI.
Dr. Millner enjoys watching a good movie with her family, playing basketball, and exploring Iowa.
Favorite quotes: "Success is to be measured not so much by the position that one has reached in life as by the obstacles which he/she has overcome." –Booker T. Washington; "Love is patient; love is kind" -1 Corinthians 13
To schedule an appointment with Dr. Trish Millner, please call Mahaska Health at 641.672.3360.
Specialties
Family Practice & Obstetrics
Board Status
American Academy of Family Physicians
Uniformed Services Academy of Family Physicians
Education
Wesley College, Biology, Dover, DE
Medical School
Howard University College of Medicine, Washington, D.C.
Meharry Medical College, Nashville, TN
Residency
Carl R. Darnall Army Medical Center, Fort Hood, TX
Fellowship
Carl R. Darnall Army Medical Center, Family Medicine Obstetrics Fellowship, Fort Hood, TX
Leadership
Physician Business Leadership Certification
Location
Family Practice & Obstetrics