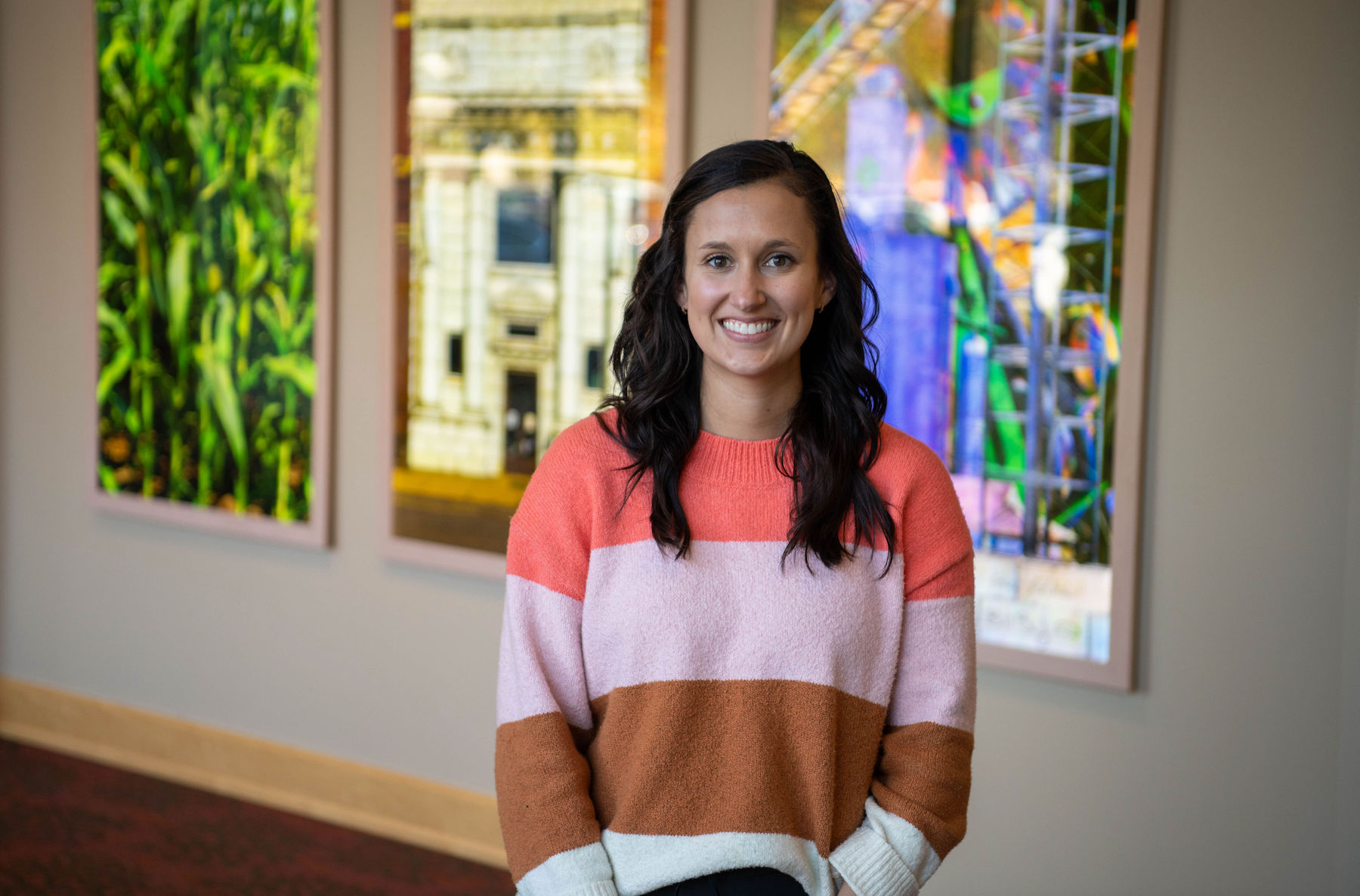 Sarah DeWaard said her father was a great influence on her entering the healthcare field. The Burlington native lives an active lifestyle and desires the same for her patients. It is that passion that brought DeWaard to Mahaska Health as a physical therapy assistant.
"My dad is a physician who influenced me towards the healthcare field," said DeWaard. "With a background in sports and a love of movement, physical therapy was a natural choice."
DeWaard, who currently lives in Pella, joined the Mahaska Health team in October of 2021. Her desire to help others return to their previous level of mobility and working with her team members to ensure good results, is just part of her DNA.
"I enjoy getting to be a part of patients' regaining function," said DeWaard.
"Helping to relieve pain and help get them back to a place where they can fully live is why I chose this field."
When not assisting her patients with their movement and pain management, DeWaard enjoys reading, exercise, going on walks or taking her children to the park. She enjoys almost anything that involves movement, which lends well to her chosen field.
DeWaard fits in well with the team at Mahaska Health. She enjoys what she is doing and being part of a healthcare solution with her co-workers.
"The physical therapy and occupational therapy department is so welcoming and compassionate," said DeWaard. "Each provider is excellent at what they do and truly cares about their patients. It is a joy to be a part of the team."
DeWaard's caring attitude and talent is a great fit to the PT department of Mahaska Health and will continue to touch the lives of patients!
Specialty
Physical Therapy