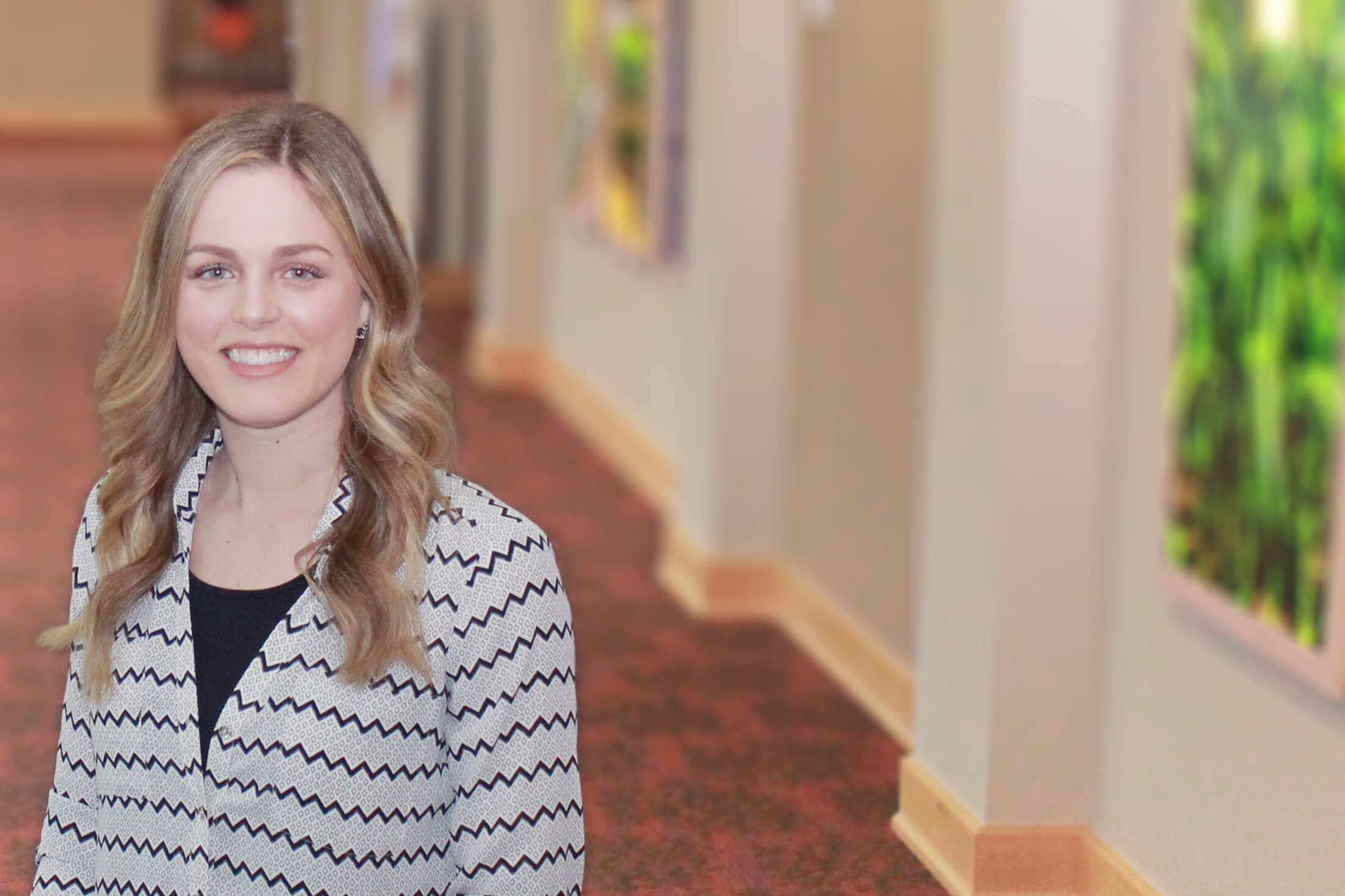 APRIL 15, 2020
MAHASKA COUNTY –Mahaska Health is pleased to welcome Rachel Hinkle, PA-C to the general surgery team. Rachel will serve alongside Mahaska Health CMO and general surgeon, Dr. Timothy Breon.
In 2018, Rachel earned her Master of Science in Physician Assistant Studies from Marietta College in Ohio. She most recently worked at Fairfield Medical Center in Cardiothoracic Surgery and holds years of clinical experience in general and orthopaedic surgery, and internal medicine among other areas of medicine.
Rachel chose to become a provider because it allowed her to combine her background in anatomy and science with her love of working with people. The most fulfilling part of her job is establishing relationships with patients and seeing positive outcomes. "I get to be with people through some of their weakest, and saddest points in their life, and to be a part of getting them back to health and happiness is so rewarding," Rachel shared.
Rachel's fiancé helped her connect with Mahaska Health, and she is excited to be part of the team. "I've gotten such a great vibe here," she shared. Rachel loves the atmosphere and experience of being in the operating room and is excited to work with Dr. Breon. "He is so kind and it's clear his patients love him. I am very excited to learn from him and be an extension of his care," she shared.
Rachel believes in an empathetic approach to care. "Being an empathetic provider helps establish initial relationships with patients," Rachel says. "When my patients trust me, I can connect with them and let them know that I care. From that we see better overall outcomes."
In her free time, Rachel enjoys listening to music and being outdoors.
About Mahaska Health
Mahaska Health, located in Oskaloosa, is a non-profit health system accredited by the Joint Commission. It is guided by its mission to improve the health and well-being of the communities it serves. For more information about Mahaska Health, visit www.mahaskahealth.org